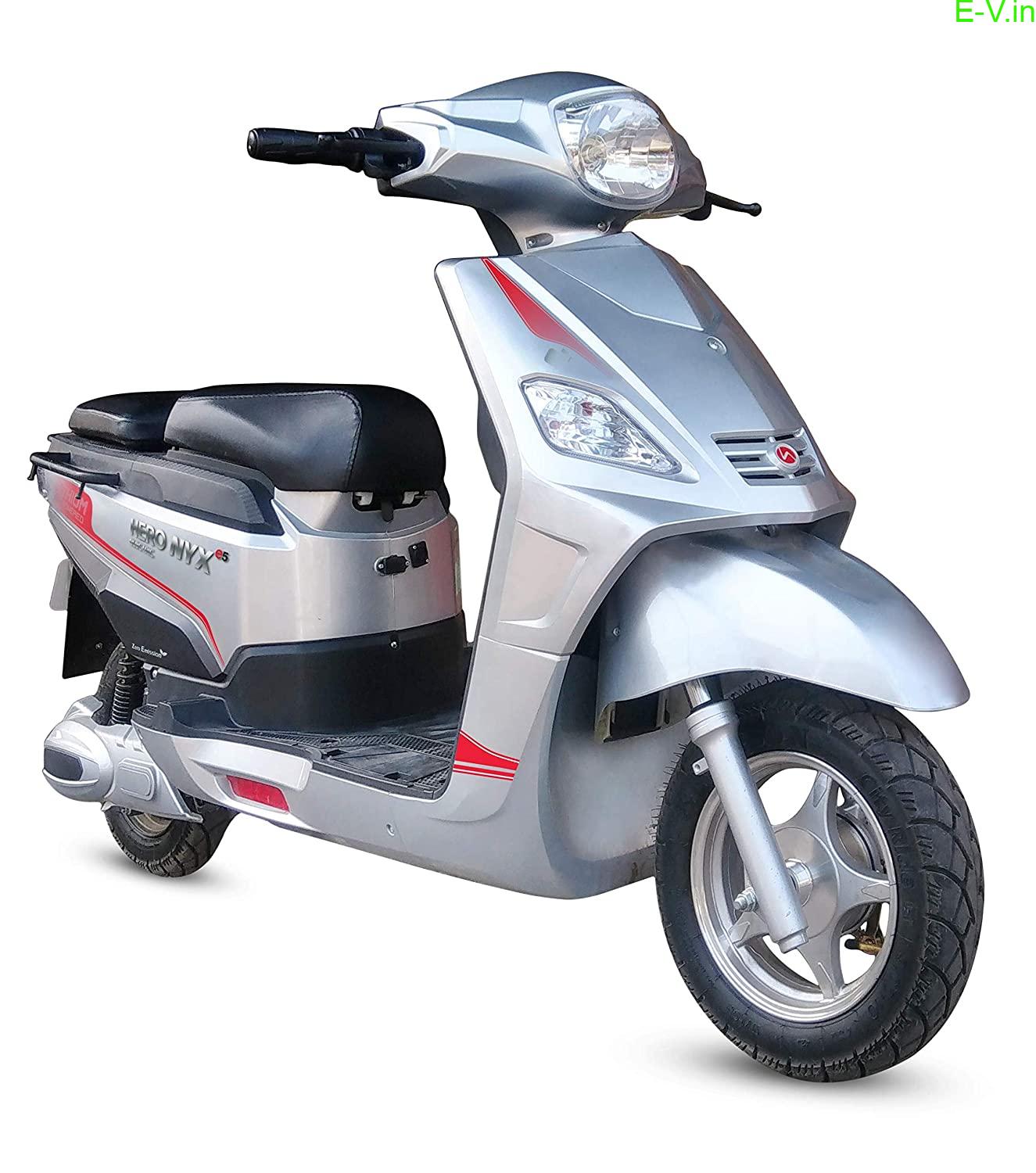 Hero Electric Nyx ER Scooter priced at ₹79,999
Hero Electric Nyx ER Scooter
is a low-speed electric scooter from India's leading electric two-wheeler manufacturer Hero Electric. It is the most comfortable electric scooter with more space and power with a lithium-ion battery. It is built for a sturdy ride.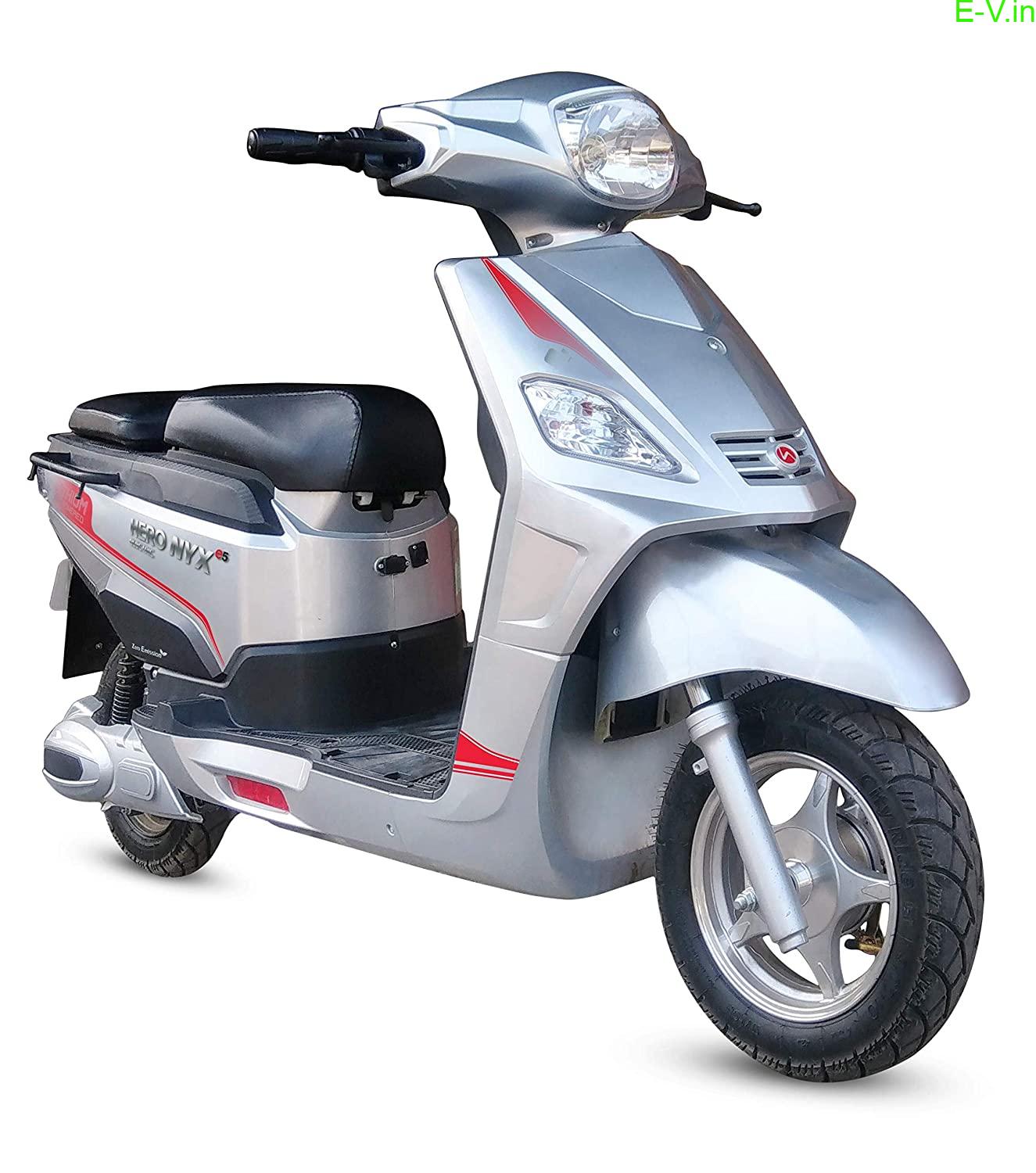 Hero Electric Nyx ER Scooter
Features
It has some key features such as foldable seat, integrated bottle holder, pep switch, extended footboard, telescopic suspension, grab rail.
Technical specifications 
While look into its technical specifications it is equipped with a 600W/1200W BLDC hub motor which is powered with a 48V/28 Ah battery. It provides a top speed of 40 km/h and 50 km of range on a full charge. Its wheel size is 10*3 inch and its gradability is 7 degree. Its kerb weight is 77 kg and its battery can be charged in 4 hours. To ride this electric scooter it requires licence and registration.
Price & warranty 
The Hero Electric scooter is priced at 89,999 rupees and can be bought online on Amazon store also. It comes with three years of warranty. 
The Hero Electric has also another electric scooter options such as Optima LX affordable electric scooter. The electric scooter can be booked by paying Rs.2999 on the company website and is also available on Amazon with a price tag of Rs 59,599.
Its technical specifications, it provides a range of 65 km and is equipped with an advanced lithium-ion battery with 48V/28Ah capacity. It has a 250W BLDC motor. It can be charged in 4-5 hours and can give a maximum speed of 25 km/hr.
If you are an EV manufacturer or EV Dealer or EV Supporter who want to share news related to electric vehicles on our website, please send an email to 

[email protected]