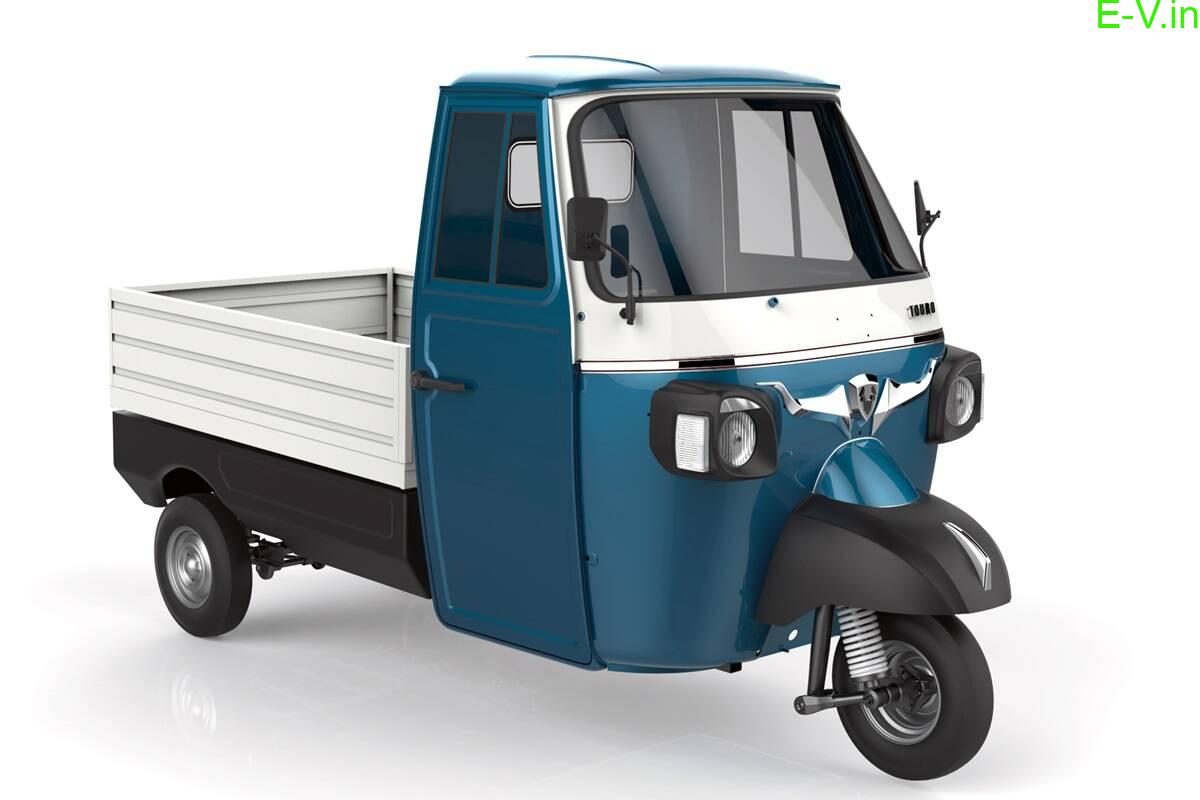 Etrio & LetsTransport partners to deploy electric three-wheelers
An EV startup Etrio and Bengaluru based tech-logistics LetsTransport has partnered for inducting electric three-wheelers in its fleet. The LetsTransport has already electric vehicles in its fleet and the deployment of Etrio vehicles will strengthen the fleet. Let us see more about Etrio & LetsTransport partners for electric three-wheelers. 
As per the partnership, the LetsTransport will deploy Etrio's Touro brand of electric three-wheelers in its last-mile operations across the Delhi NCR, Bangalore, Hyderabad, Chennai, Mumbai and Pune.
"We have been working on EV pilots across India with clients like BigBasket, Delhivery for over a year now, and we firmly believe that EV is going to be the future of urban freight movement, especially in the last-mile space. We are working on enabling wider adoption of EVs in the last-mile space, and the Touro by Etrio is a perfect fit for our sustainability goals," said Pushkar Singh, Co-founder, LetsTransport.
Deepak MV, Co-founder and CEO, Etrio said, "electrifying intra-city logistics has been our mission and this association with LetsTransport is a big step forward towards the same."
Etrio last year had launched an electric cargo three-wheeler Touro and announced that it can be taken on lease rentals which are starting at Rs 7,000 per month. The company has entered into the electric three-wheeler segment with the rollout of the Touro range of products with the starting price tag of Rs 1.7 lakh. ETrio is coming out with a special leasing plan 'E-Lease' for selected large corporate customers for the mass deployment of the vehicles.
The leasing plan will be applicable for both the cargo variants of Etrio's new electric three-wheelers Touro Mini and Touro Max. The lease period will be from 18 to 42 months and will be provided for a minimum order quantity of 20 units, Etrio said in a release.
Also read related article: India's first retrofitted electric light commercial vehicle launched by Etrio
If you are an EV manufacturer or EV Dealer or EV Supporter who want to share news related to electric vehicles on our website, please send an email to [email protected]

For the latest electric vehicles news, follow electricvehicles.in on Twitter,Instagram,Facebook and our YouTube Channels English, Hindi, Telugu and Tamil