India's recent EV startups
---
Companies are capitalizing on the fact that the country is projected to become the world's largest market for electric vehicles in the next few years. Indian electric vehicle industry start-ups are helping pave the way for a sustainable future. Gasoline vehicles cause air pollution but will be phased out sooner as hybrid vehicles become more efficient.
With the spread of two-wheelers, more electric vehicles (EVs) are on the roads than ever before. Nevertheless, the electric vehicle industry is advancing from strength to strength, playing a key role in the evolving transportation sector with more sustainable and high-performance products. India, which has the world's third-largest number of startups after the US and China, will play a key role in this sector. Aside from buses and two-wheelers, the Indian automotive industry makes many three-wheelers and four-wheelers as well. This has paved the way for the disclosure of market size and associated opportunities that will underpin growth momentum over the next decade. The electric vehicle (EV) market is growing rapidly around the world. There's also a boom in India's electric vehicle industry, which will reach US$113.99 billion in 2009. This area is growing mainly because of investment. In 2021, India's electric vehicle industry will generate US$6 billion, according to previous studies. It should be worth $20 billion by 2030.
Indian EV start-ups offer sustainable mobility, energy infrastructure, commercial mobility, and battery management systems. In addition, it also reduces CO2 emissions, making it a cheaper alternative to fossil fuels. Since the 20th century, the Indian automobile market has been dominated by gasoline vehicles. This is because gasoline is readily available, cheap, and sold in many forms. But now the situation is changing rapidly and more attention is being paid to gasoline vehicles' environmental damage.
The Indian electric vehicle market is still young. Tracxn reports that India has 486 electric vehicle start-ups. According to a study by RBSA Advisors, only 1.3% of vehicles sold in India in 2021 will be battery-powered. The Indian government has also recognized the importance of this fact and announced measures such as the National Electric Mobility Mission Plan. A program will also be launched to accelerate the adoption of hybrid and the manufacture of hybrid and electric vehicles.
State governments support electric vehicle startups. India is the fourth largest automobile market in the world, so the electric vehicle industry has plenty of room to grow. The electric vehicle pioneer has made incredible strides in innovation, design, and sustainability. Governments, EV start-ups, and automotive service providers are all working hard toward this goal. 2023 will be a pivotal year in laying the groundwork for India's goal of becoming a pure electric vehicle nation. As a result, the electric vehicle industry can expect rapid growth. There are several potential prospects, including participation in future markets, charging stations in public places, and electric vehicle repair. It presents some key challenges for the industry in 2023, as well as many promising prospects. Electric vehicles revolutionize the transportation sector. The future holds many challenges for us. Infrastructure is still under construction, adapting to conventional vehicle performance, offering other fuel options, and early e-waste segregation.
In this article, we highlight some of the Indian startups that are helping to keep the planet healthy and green through their technology and products. 
Let's look at the top 10 electric vehicle startups in India.  
The 10 most promising electric vehicle startups in India
India is slowly but surely accelerating the electric vehicle industry development. Over the last few years, India has seen heightened expectations for the introduction of electric vehicles. Let's look at the 10 most promising electric vehicle start-ups in India.
1. Ola Electric
OLA Electric was founded by Bhavish Aggarwal in Bangalore, India in 2017. Backed by several prominent investors, Ola Electric supplies electric vehicles directly to customers rather than traditional dealers. Their cars are equipped with Internet of Things (IoT) sensors, GPS, and SIM cards, and have a maximum range of 150 miles on a single charge.
With the launch of its electric two-wheelers this year, Ola Electric has quickly moved to the forefront of the electricity debate in India. The company has quickly become one of the most well-known EV companies and has very ambitious plans for 2023. From a start-up in Bangalore, Ola has grown to become a global brand serving three continents, India's largest multi-event venue, and one of the world's largest ride-hailing organizations.
Ola Electric's core objective is to reduce the world's emissions and dependence on fossil fuels by making India a leading hub for electrification. To achieve this, the company wants to not only develop electric vehicles but also create a change in the Indian mindset and drive the vision behind Mission Electric.
If you want to buy Ola Electric scooter Accessories  Click here 
 2. Ather Energy Private Ltd.
Ather Energy's founders are Tarun Mehta and Swapnil Jain, who founded the company in 2013. The company is based in Bangalore, India, with electric vehicle headquarters. Ather Grid is a Bangalore-based network of electric vehicle charging stations established by the founders as part of the founding process.
Manufacturing two wheels is Ather Energy's specialty, which currently sells the Ather 450x and Ather 450 Pro packs. Funding for Ather Energy comes from well-known companies such as Hero MotoCorp. It ranks among the top 10 electric vehicle start-ups in India.
3. Revolt Motors Ltd.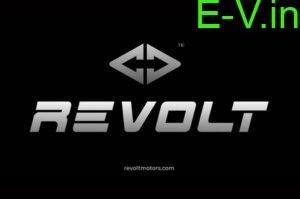 The next-generation transportation firm Revolt Motors was created for the intelligent world. Revolt introduced its first AI-enabled bike in India with roots in technology and top-notch product development without sacrificing performance or aesthetics.
Through cutting-edge mobility technologies, their objective is to democratize the clean commuter. Its goal is to develop the next generation of mobility that is always 100% accessible and leaves no fuel residue.
Revolt Motors was established in 2019 at the Gurgaon headquarters of the EV company by Rahul Sharma. The start-up manufactures electric motorcycles with 85 km ranges, the RV 300 and RV 400, with removable batteries. Aside from battery switching, geofencing, geolocation, and bike sound monitoring and manipulation, these bikes also include AI-powered capabilities.
4. Hero Electric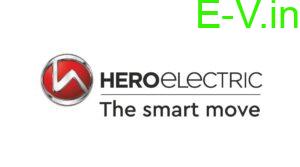 Hero Electric is a pioneer and market leader in electric two-wheelers in India. The business has spent more than a decade leading India's transition to electric transportation. They believe in providing consumers with eco-friendly two-wheeler solutions that, above all, offer the highest value for money. Hero Electric's attempts to make the nation greener through zero-emission mobility using a variety of battery-powered vehicles are aided by its zero-emission objective.
They pursue quality and value quality. Our quality engineers closely inspect and test every product we manufacture. It must pass through 46 strict quality controls before delivery.
Hero Electric adheres to ethical, social, and environmental practices and is SA 8000 certified.
The company has already planned several expenditures to expand its production capacity. Hero's production capacity will increase in 2023. Increased scale and improved cost efficiency give the company a significant advantage over its competitors.
5. Yulu
Yulu is an industry leader in providing micro-mobility services in Indian metropolitan areas, with a focus on electric two-wheelers that solve transportation and environmental problems. By leveraging IoT, machine learning, and artificial intelligence, you can manage supply and demand smoothly.
As part of  Yulu's mission, it is to make urban travel easier, more convenient, and sustainable for Indians. Indian cities are currently being transformed by an initiative that began to reduce congestion and pollution. Affordability, availability, and accessibility are the three basic principles of urban mobility. Enabling a paradigm shift in India's mobility industry by making urban commuting more efficient and greener.
Yulu integrates public and private transportation to improve urban mobility. Yulu enables users to connect their first and last miles to their Micro Mobility Vehicles (MMVs) through an easy-to-use and affordable mobile app.
The business's founding team, which has its headquarters in India, is dedicated to improving society. This mindset pervades every member of our team and we strive to improve others' lives. Thanks to Yul, everyone in India can easily access convenient and sustainable urban transport. Early efforts to reduce traffic congestion and air pollution have changed people's moving to major Indian cities. Accelerating and facilitating sustainable urban transport will enable India's urban dwellers to transform their mobility.
6. Cellestial E-Mobility Pvt. Ltd.
India's first maker of electric tractors is Cellestial e-Mobility. Their mission is to produce cutting-edge, environmentally friendly, and effective cars that revolutionize e-mobility in India. The Celestial E-Tractor is silent, cost-effective, pollution-free, and requires no maintenance.
In Hyderabad, Andhra Pradesh, in May 2019, Midhun Kumar, Siddhartha Durairajan, Syed Mubasheer Ali, and Vinod Moudgil established Cellestial E-Mobility, a start-up for electric vehicles. Cellestial E-Mobility is creating a tractor that runs on batteries and has long battery life. It is one of India's top 10 electric vehicle start-ups.
7. Euler Motors PVT. Ltd.
The company is headquartered in New Delhi and was founded by Saurav Kumar in 2018. Electric vehicles for industrial use are the focus of this startup. Increasing sustainable mobility in India is one of Euler Motors' top priorities. Euler wants to be at the forefront of the freight transportation market in India by leading the electric vehicle revolution. A battery-powered tricycle from the company can be used for e-commerce and last-mile delivery in urban areas. In this way, electric vehicles can be operated more economically and maintenance costs can be reduced.
To facilitate widespread adoption, Euler provides full Mobility as a Service stack, not just one layer of the expanded value chain.
8. Bycyshare Technologies Pvt. Ltd. (Zypp)
Zypp Electric India's cutting-edge technology-driven EV-as-a-Service platform aims to make India emissions-free by leveraging EV-based technology for the electric vehicle ecosystem and last-mile logistics. It was established in 2017 to reduce emissions. Zypp Electric's business model eliminates delivery costs and pollution through an asset-light model, enabling local retailers, from e-commerce giants to delivery managers, to offer zero-carbon, last-mile delivery. High-performance, maintenance-free, IoT and AI-enabled scooters deliver groceries, medicines, groceries, and e-commerce packages between points A and B. Zypp Swap Stations are installed at key touchpoints to collect replaceable batteries. Eco-friendly electric vehicles also reduce delivery costs and contribute to pollution-free cities. The mission is currently being carried out by more than 7,000 ZYPP electric vehicles and delivery leaders. 
9. SUN Mobility
Sun Mobility's universal energy infrastructure and transportation services make refueling electric vehicles faster, cheaper, and more convenient. This will facilitate the mass adoption of electric vehicles worldwide and enable the transition to a sustainable zero-emission future. SUN Mobility was established in 2017 as a partnership between SUN Group and Malini Group, two industry leaders in renewable energy and e-mobility.
SUN Mobility was founded to reduce electric vehicle costs and improve access. To this end, the company has developed a global plan for connected energy grids aimed at accelerating electric vehicle introduction. Many customers shy away from electric vehicles due to high acquisition costs, limited range, and long charging times.  
However, these disadvantages can be lessened by changing the battery right away. Chetan Maini, the company's creator, is also the mind behind Reva, India's first electric vehicle.
10. Altigreen Propulsion Labs Pvt. Ltd.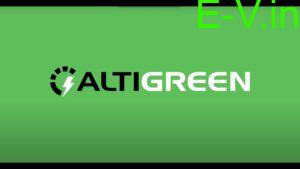 Founded in 2013, Altigreen Propulsion Labs is comprised of Shalendra Gupta, Amitabh Saran, and Lasse Moklegaard. This startup will be headquartered in Bangalore, Karnataka. Altigreen is a leading supplier of last-mile transportation (LMT) solutions for commercial two-, three-, and four-wheelers as well as electric vehicle (EV) technology. Altigreen's technology has been developed specifically for the Indian environment and business conditions.
The company's goal is to develop intellectual property for automotive aftermarket products using green and eco-friendly technology. Recently, Reliance Industries Limited funded the company.  
Electric startups in India: FAQs
Here are some frequently asked questions about Indian electric startup companies.
In India, what are the prospects for EVs?
India is the world's third-largest EV market. The highly competitive market, which grew by 23% in 2022, is expected to completely transform the Indian automotive industry by 2023. 
Is India's EV growth so sluggish for a reason?
In many areas of the nation, the power supply is inconsistent, necessitating more voltage and capacity for massive battery charging. Concerns regarding EV range and power constraints persist due to India's size and traffic bottlenecks.
How come EV sales in India seem so low?
Industry analysts argue that the supply chain crisis and soaring electric vehicle prices hinder the electric vehicle sector. Sales have declined since FAME funding ended. 
How do EV startups fail?
EV companies fail because they need thorough market research. They struggle to attract and retain investors and lack reliable manufacturing and development partners. 
Do you know how many EV startups exist?
Due to increasing demand, the EV startup landscape is growing at an alarming rate. The industry has seen impressive growth over the years, resulting in 43 e-mobility startups.
In recent years, Indian electric vehicle start-ups have evolved from specialty products to viable general transportation, especially two-wheelers.
This expansion will be heavily influenced by energy and raw material costs, especially related technologies such as lithium and lithium-ion batteries. India is still in the early stages of electric vehicle market development. As India continues to develop rapidly, the introduction of several cutting-edge technologies and advances in electric vehicles are creating new vistas. 
If you are an EV manufacturer (or) EV Dealer (or) EV Supporter who want to share news related to electric vehicles on our website, please send an email to crm@electricvehicles.in

For the latest electric vehicles news,

follow electricvehicles.in on 

and our YouTube Channels