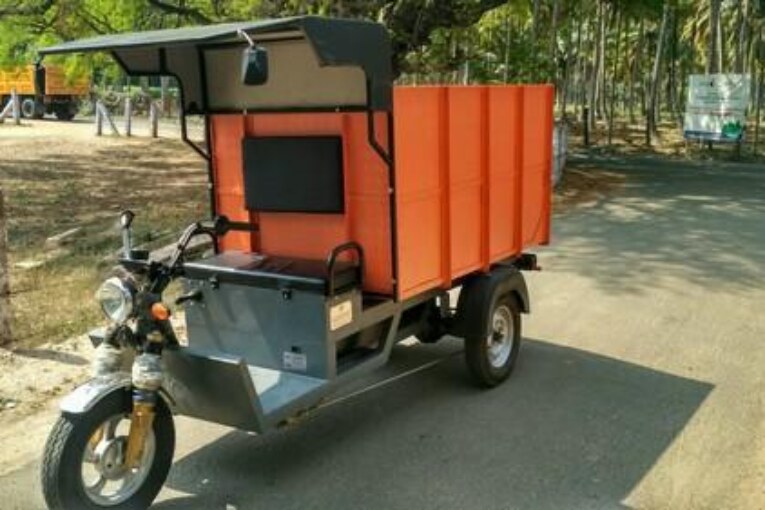 AP Chief minister announced that A.P Government will procure 7,500 electric three wheelers by 30 january 2019. Earlier we have seen EV moving on roads, racing vehicles and now huge transformation will happen with the invention of three wheelers for garbage collection.
This iniatitve will not only keep the environment safe and green but also free from noise pollution. One of the major feature of EV is they dont make noise like any other vehicles as it is a major concern many garbage collecting vehicles make loud noise that creates disturbance in the early morning.
There are many localities in the city, so the requirement of garbage collectors increases, the increase in the vehicles increases the amount of pollution of fossil fuels created by the vehicles.
Initiatives taken by the Government
The Chief Minister of Andhra Pradesh taken an initiative to encourage eco-friendly transportation in the state by promoting EVs. It also provides job opportunities for unemployed youth. Currently, 700 electric cars are operating in Andhra Pradesh, this number will increase to 1500 by January 2019 and 4000 electric cars by march and 10,000 by December.
According to the agreement, Kia motors will produce 3 lakhs of electric cars every year which is providing job opportunities to the youth of rayalaseema.The company will sell 90 % of electric cars in India and 10% for exports.
Electric Three wheelers
The three wheelers are used more in India hence bringing up the Electric three wheelers will make the India pollution and noise free and gives job opportunity to the people. Currently three wheelers holds the first place in the sales than two wheelers or four wheelers in the Indian EV market.
Thanks to the Andhra Pradesh Government for taking necessary steps in the Indian EV revolution.
If you are an EV manufacturer or EV Dealer or EV Supporter who want to share news related to electric vehicles on our website, please send an email to crm@electricvehicles.in

For any promotions and advertisements on electricvehicles.in, please send an email to support@electricvehicles.in