A major company aims for net

zero by

2045 and 2040 in the commercial vehicle sector
---
As part of its vision towards Net Zero, Tata Motors has developed a roadmap to transition to 100% renewable electricity across its operations by the end of the decade.
In its sustainability fact sheet, the company said the country's largest commercial vehicle manufacturer aims to achieve net zero emissions for its passenger vehicle business by 2040 and commercial vehicles by 2045.
Tata Motors said it has developed a strong product strategy to transition to a greener portfolio and the company's product plans include a full range of clean alternatives to battery electric vehicles ( BEV), hydrogen fuel cell vehicles, and ICE hydrogen fuel cell vehicles.
The company plans to reduce its carbon emissions by at least 30% by 2030, predicting that the use of hydrogen, considered more environmentally friendly, will come sooner than expected, thanks to a recent increase in investment. This belongs to large industrial companies and supportive government policies, as today's fact sheet reiterates.
Some of India's leading industrial firms have invested rapidly in hydrogen technologies and related infrastructure, including Tata Group, Reliance Industries, Adani Group, and Vedanta, which are expected to significantly reduce the retail price of hydrogen. This has led to the confidence in the Mumbai-based conglomerate. Renewable sources like wind and sunlight produce green hydrogen for about US$4–6 per kilogram, while natural gas produces green hydrogen for about US$2–3.
Girish Wagh, CEO of Tata Motors, says climate change is happening much faster than we expected. He said that no one could have predicted that battery-powered vehicles would develop so rapidly four years ago. Hydrogen does the same thing. As the situation becomes clearer, governments and companies are developing action plans, and developments are taking place as a result.
Tata Motors has committed to invest USD 2 billion (about Rs 16,500 crore) in its electric vehicle business starting in 2022 for five years and will also continue to invest over Rs 2,000 crore every year in the vehicle sector business.
At the 78th Annual General Meeting, Tata Motors Chairman N Chandrasekaran said that by 2030, 50% of Tata Motors' passenger vehicles and 65% of JLR vehicles will run on green technology. Tata Motors had earlier announced that it planned to have a portfolio of 10 electric vehicles by 2025-2026.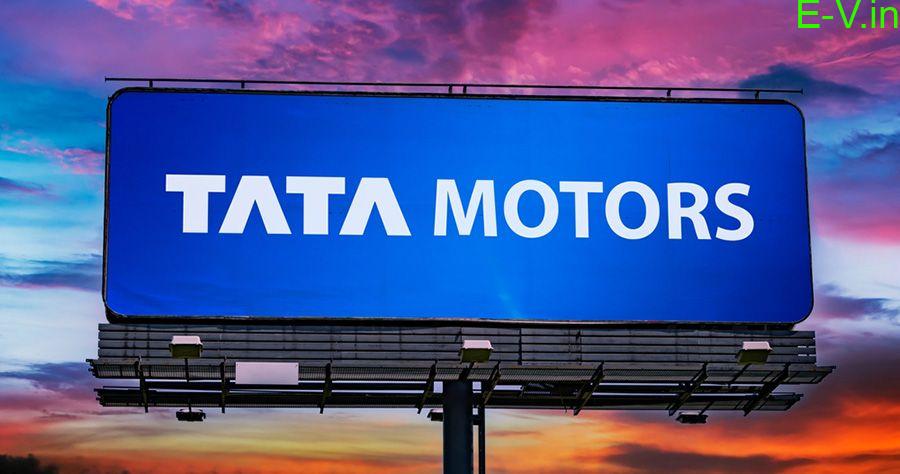 If you are an EV manufacturer (or) EV Dealer (or) EV Supporter who want to share news related to electric vehicles on our website, please send an email to crm@electricvehicles.in

For the latest electric vehicles news,

follow electricvehicles.in on 

and our YouTube Channels