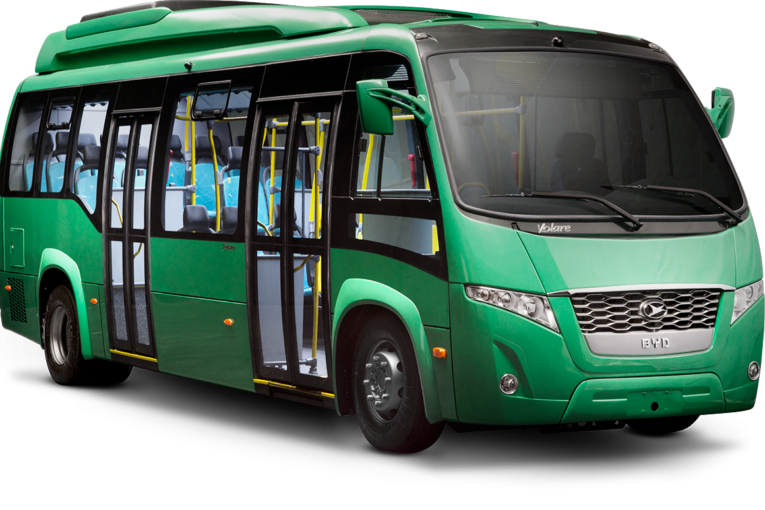 Volare electric bus is a silent electric vehicle that doesn't release any pollution into the atmosphere. Volare is a Brazil-based top automaker company which is developing this zero-emission electric bus in partnership with the Chinese electric vehicle manufacturer BYD.
Volare strongly believes that electric vehicles are the sustainable energy sources and alternative fuels are the future of urban transport, said by the Volare business manager.
Volare Electric Bus Specifications
Motor Specifications: YD-TYC90A Permanent Magnet Synchronous Motor
Brake Front and rear wheel brake discs with rear wheel regenerative system
Load capacity of 14,500 Kg
Fuel Tank battery capacity 162kWh
Wheels dimensions: 7.5 x 19.5
Number of passengers on request
Volare.e has started tests with electric buses in Santos and Brazil for interested operators. Volare also ready to launch three non-electric vehicles:
Volare Ambulance
Volare Ambulance features; Attendance at distance, autonomy, versatility, agility, and independence.
Special feature: This vehicle can perform repairs on the road.
Volare Blue Angel
Distance service, autonomy,versatility, agility, and independence.

Volare Driving School

This bus is best used in your driving school.
Volare Escort
This bus is equipped with original instruments and required by legislation, the Volare Escort combines safety and comfort when it comes to protecting communities.
Volare electric busses are still under development. Electric vehicles expecting their busses will be launched in 2019.