M&M was down 2.3%, Tata Motors down 2.6%, and Ashok Leyland down 2.41%
---
The SIAM annual convention was held in September 2023 and the Honourable Union Minister Nitin Gadkari was the chief guest at the conference.
Auto stocks traded lower following Union Minister Nitin Gadkari's announcement proposing an additional 10% GST on vehicles, but later recovered gains after the Minister's clarification. Speaking at the 63rd SIAM Congress, the Minister of Roads, Transport and Highways said he would ask the FM to impose this 10% tax to phase out fossil fuels.
The minister later clarified that there was no proposal for an additional tax on diesel vehicles and it was being actively studied.
There was a 2.6% decline in Tata Motors, a 2.41% drop in Ashok Leyland, and a 2.31% decline in M&M.
The minister also highlighted the growing focus on biofuels and alternative fuels, noting that this was a top priority as India joined the Global Biofuels Alliance at the G20 summit. This development should be seen in the context of data available from the Ministry of Petroleum, which shows that about 81% of total diesel consumption in the country was used in the transportation sector as of 2021, an increase from 70% in 2013. JATO, a data analysis company, saw the share of diesel cars increase from 47.91% in 2014 to 19.07% in 2022.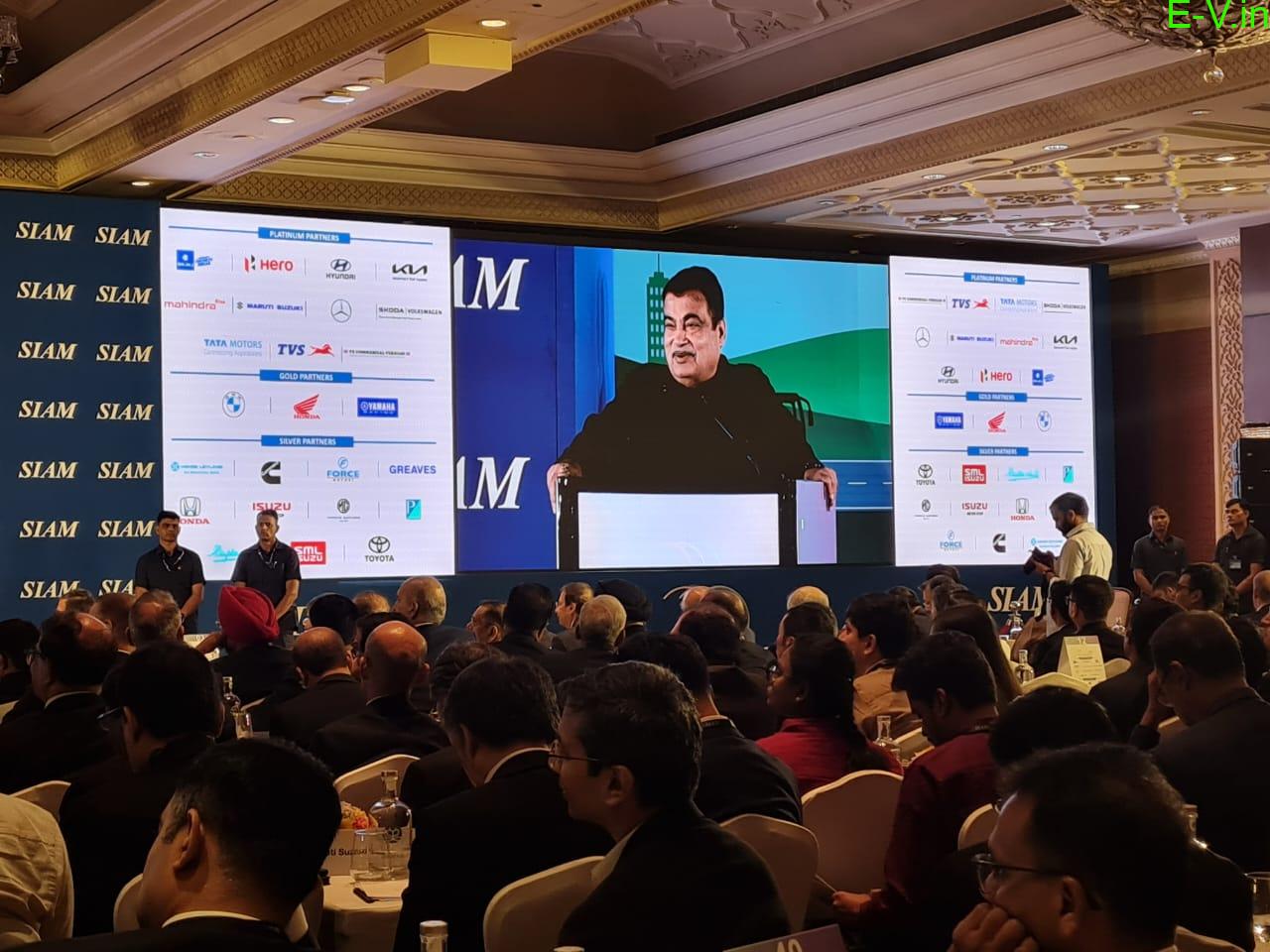 Besides Gadkari's remarks, a committee set up by the Ministry of Petroleum and Natural Gas proposed in May this year that by 2027, four-wheel drive vehicles with diesel engines be banned in cities with a population of one million or more and replaced by electric and gasoline vehicles.
Furthermore, the report states that no additional city diesel buses will be allowed in urban areas in the future, paving the way for a possible transformation of urban public transport in about 10 years.
If you are an EV manufacturer (or) EV Dealer (or) EV Supporter who want to share news related to electric vehicles on our website, please send an email to crm@electricvehicles.in

For the latest electric vehicles news,

follow electricvehicles.in on 

and our YouTube Channels