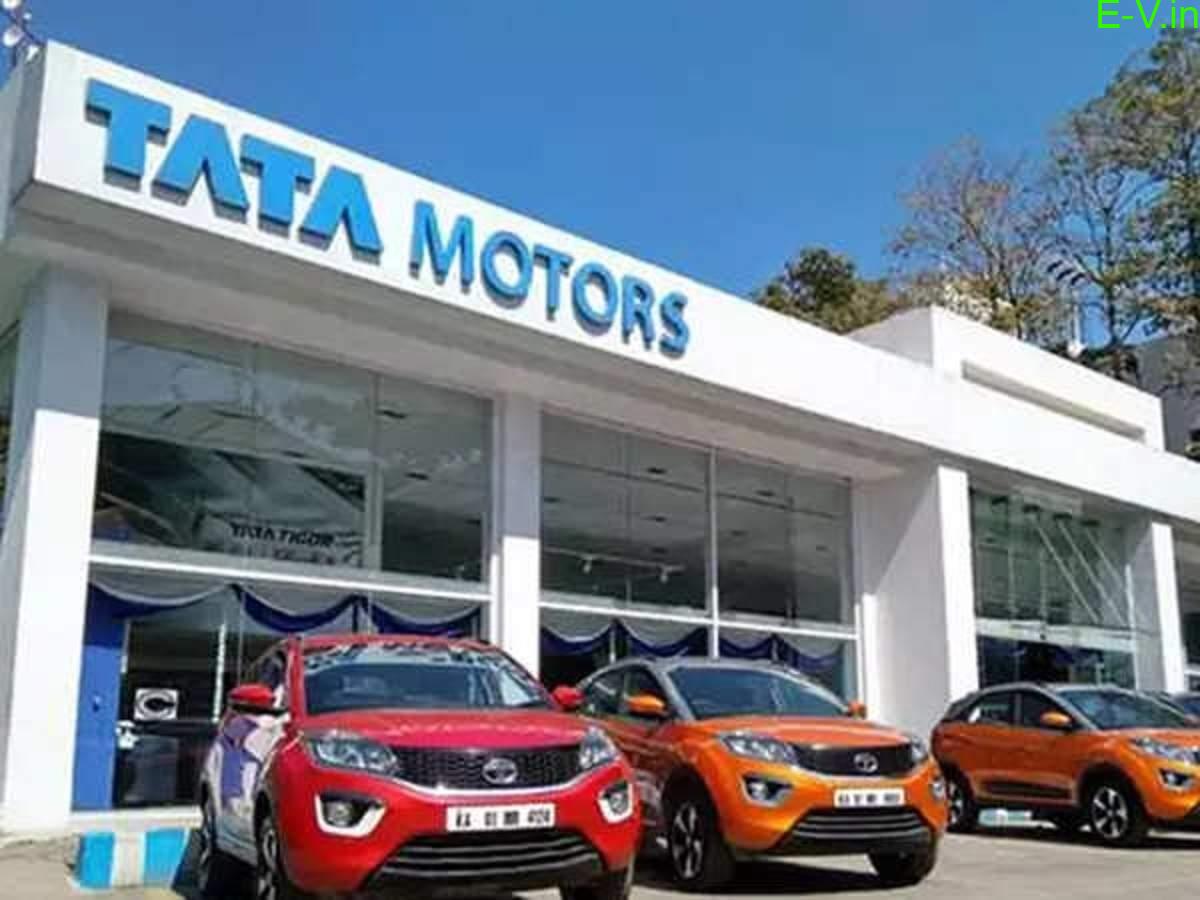 Tata Motors to invest Rs 15,000 Cr over next 4 years to launch 10 new EVs 
Tata Motors is all set to invest $2 billion (Rs 15,000 crore) over the next four years to roll out 10 new electric vehicles just as its broader passenger vehicles division which was in losses till a few years ago and hopefully will improve and create free cash flow by 2022-23. Read further to know about 
This move comes when the private equity company TPG Rise Climate had announced its plans to invest Rs 7,500 crore in the new incorporated wholly-owned subsidiary of Tata Motors for electric mobility.
Shailesh Chandra, president of Tata Motors's passenger vehicles business unit, said the auto major has a strong product launch plan for electric vehicles and expects 20 per cent of sales coming from green powertrains over four to five years.
"With just two green products right now (Nexon and Tigor EVs), we are getting bookings of 3,000-3,500 units per month. However, we are able to supply only around 1,000 units. We are now lining up new investments to the tune of $2 billion just for electrics and this would be used to add 10 new green vehicles, boost production capacity and charging infrastructure, and create IP (intellectual property)," said Chandra.
Last month, the company had set a remarkable record of on-boarding its 10,000th EV customer. Tata Motors has crossed 1,000 unit volume in August and held 70 per cent market share.
The company will leverage all the present investments and capabilities of Tata Motors and will channelise the future investments into electric vehicles, dedicated 'BEV' platforms, advanced automotive technologies and catalyse investments in charging infrastructure and battery technologies.
According to N. Chandrasekaran, Chairman, Tata Motors "I am delighted to have TPG Rise Climate join us in our journey to create a market-shaping electric passenger mobility business in India. We will continue to proactively invest in exciting products that delight the customers while meticulously creating a synergistic ecosystem. We are excited and committed to play a leading role in the government's vision to have a 30 per cent electric vehicles penetration rate by 2030."
The company said that the TML EVCo, the entity made by Tata Motors for the electric vehicles segment will undertake the passenger electric mobility business. Tata Motors said that it will be issuing 50 million A1 compulsorily convertible preference shares and 25 million A2 compulsorily convertible preference shares to TPG Rise for an aggregate of Rs 7,500 crore.
The company says it is averaging monthly sales of around 30,000 units over the past few months despite production problems because of semiconductor scarcity.
Also, read related article: Tata Motors XPRES-T Electric Sedan at Rs 9.54 lakhs
If you are an EV manufacturer or EV Dealer or EV Supporter who want to share news related to electric vehicles on our website, please send an email to crm@electricvehicles.in

For the latest electric vehicles news, follow electricvehicles.in on Twitter, Instagram,
Facebook and our YouTube Channels English, Hindi, Telugu and Tamil