The upgraded motor allows the Simple One to achieve better performance and efficiency
The motor can produce 72Nm of torque, which is not only the category highest but has also never been achieved in such a compact size.
Simple Energy is the only electric scooter OEM to develop or manufacture its own motors in India.  
National, 08 February 2022:
India's leading electric vehicle and clean energy start-up Simple Energy unveiled an upgraded motor for its flagship scooter, Simple One, which will be delivered to customers from June onwards. The new motor boosts the performance of the scooter further by offering better efficiency and thermal management.
Suhas Rajkumar on Twitter: https://twitter.com/suhasrajkumar/status/1490957342841573377
Simple Energy is the only automotive company in India that developed a high-spec motor in 2020 for the flagship product — The Simple One. The newly unveiled motor is an upgrade to the already existing high-spec motor and can produce 72 Nm of torque, which is not only the highest in the industry but has never been achieved on a form factor this small. This allows to scooter to house a large 4.8 kWh battery pack, providing 200+ km of range.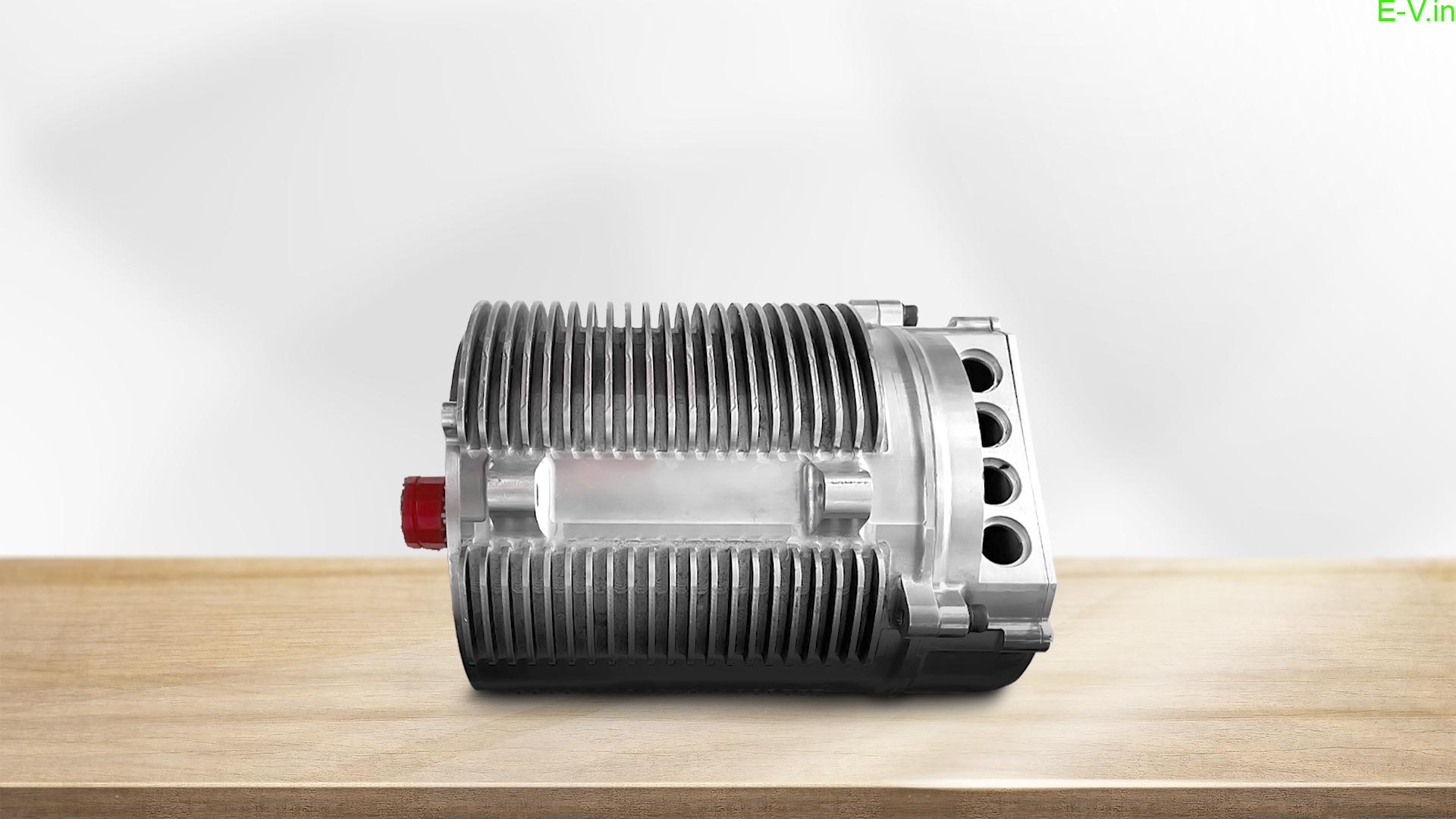 Commenting on the breakthrough, Suhas Rajkumar, Founder and CEO, of Simple Energy, said, "When we began working on the Simple One more than two years ago, we knew it had to be the best in the industry. While we had already developed the most powerful motor last year, we found there was room for further improvement. This breakthrough is an upgrade on efficiency and performance for us as the motor is the key to a perfect EV. 50 iterations later, this has only added to making the scooter even better. We are certain that the end consumer will be thrilled to experience it."
The higher level of vertical integration allows the electric scooter to attain an unmatched efficiency of 96%, allowing users to enjoy riding without worrying about the range. By developing the motor in-house from the ground up, future product development also gets accelerated.
In designing the upgraded motor, which is also patented and an IP of the company, Simple Energy has showcased some fine engineering with the team spending over two years in extensive R&D and improving the scooter specs to make it the best in its class, thus resonating with the Make-in-India spirit.
Simple One is India's first premium affordable electric scooter with unparalleled specifications such as over 200 km of range in Eco mode, a 0-40 kmph acceleration in under 2.85 seconds, top speed of 105 kmph, a large boot with a capacity of 30 liters and a powerful 8.5 kW motor. It can be booked on simpleenergy.in for a price of Rs 1,947 and will be delivered starting June. There are additional upgrades and surprises too, which will be announced in the coming weeks.
Simple Energy aims to be at the forefront of the ongoing global transition to clean transport. Its flagship product, Simple One, will be produced at phase 1 of the company's manufacturing unit located at Hosur, Tamil Nadu. The state-of-the-art manufacturing plant has an annual capacity of up to 1 million units. The factory is currently getting ready for mass manufacturing and will be operational in the coming weeks. The company has also commissioned a second plant in Dharmapuri, Tamil Nadu, which will spread across 600 acres and have a capacity of 12.5 million units annually — making it the largest two-wheeler producer in the world.
About Simple Energy
Founded in 2019, Simple Energy is amongst India's top three premium, smart electric vehicle companies. The Bangalore-based electric vehicle (EV) and clean energy start-up aim to redefine electric mobility in the country by making e-mobility solutions more accessible, accessible, secure, and comfortable to end-customer. The brand believes in innovating and developing everything in-house while adhering to high standards of integrity, quality, and transparency. From surface design to chassis design, battery development to motor development, the Company has developed comprehensive, 'Made in India' e-mobility products that address three major concerns: range anxiety, charging time, and affordability. The brand is dedicated to advancing the country's sustainability goals, thereby contributing to a greener and cleaner future.
P.s:  The above one is a press release from Simple Energy
Updates from our Youtube Channels:
Electric Vehicles English Channel:
Electric Vehicles – EV Hindi Channel:
Our Youtube Channels Network – Subscribe to Your Own Language to get the latest udpates: