Rissala Electric-A group of Veterans and serving officers from the Indian Army background had got together to work on a green venture with the concern for the environment.
They manufacture and assemble Electric Scooters and Motorcycles for the Armed forces and large cantonments & Airbases. 
Rissala Electric
The Family Since last 5 generations and now the veterans and officer of Armoured Corp & Cavalry serving for 24 years. They manufacture the Electric Scooters and motorcycles under the name 'Rissala.'
Worked With Top Indian, Chinese, German & Italian Scientists 
They have worked closely with the top Indian, Chinese, German & Italian scientists to develop the eco-friendly vehicles a few years back and from last two years, they are into manufacturing and assembling the EVs.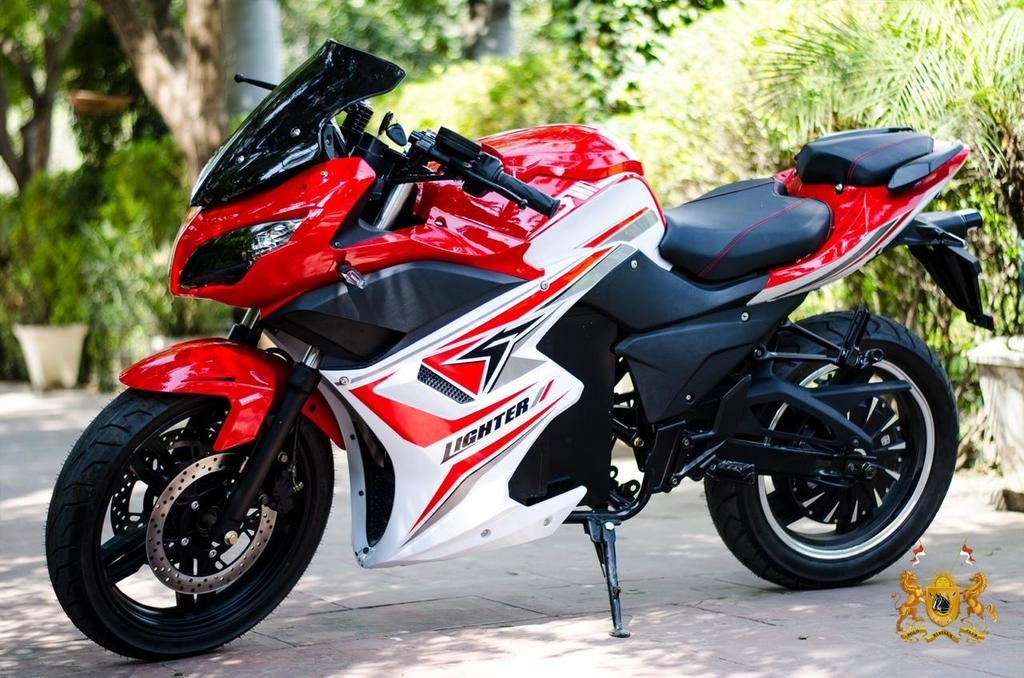 Rissala Electric Developed  25 Electric Vehicles and 3 Models
They developed and tested over 25 vehicles and 3 models in extreme conditions in Leh-Ladakh, Jaisalmer, Bikaner, Vengurla – Sindhudurg, Goa, Nagaland, Ahmednagar, Kerala, in the hot deserts of Rajasthan and the heights & chills of Manali & Kufri.
Team Consists Of  Special Forces, Engineers & Mechanical Corp, 
The team consists of officers from the Special Forces, Armoured Corps, Cavalry, Air force, Navy and the Engineers & Mechanical Corp of the Indian Army.
Core Team Consists of 
The core team behind the E-bikes has thru their career been involved in designing, manufacturing, testing, trials, maintenance & improvements of Defence vehicles, Missiles, Tanks, Combat vehicles & Weapon systems for the country defense forces.
Manufacture Of 80% Make In India Bikes This Year 
The veteran officers from the Army, Air force and Navy developed and tested E-bikes suitable for Indian conditions and need, 80% make in India by this year end. The small features such as side stand, sari guards, Fully GPS enabled, first time ever reverse gears in a two-wheeler, multi safety switches.
Develops powered & rugged electric motorcycles and Quad/Dune bikes for Navy, Air force,  
They developed Especially powered & rugged electric motorcycles and Quad/Dune bikes for Navy, Air force, Army, Paramilitary services and special bikes for police use.
E-Bikes Available For Government Agencies 
These are strictly made available for the Government agencies only as it is rugged and powerful equipped with all the Fitted with all the necessary fitments like sirens, first-aid kits, Focus lights, emergency kits, carriages with power, speed and range to match the action. A small way of giving back to the guardians of the nation.
Takes 'VOW' To Plant A Tree For Each E-Bike Sold By Them
Not just this, they also say that they take a "VOW" to plant and maintain for an entity a Neem/ Pipal/ Shatoot/Jamun or a fruit tree for each E-bike sold by Rissala.
We must say such a commitment made by the officers for our environment to be saved and clean. 
However, they feel, "the initial success of our e-bikes demand them to be also made available for the youth of the country. "Better than the Best" is what we aim to deliver which is being made available for one and all."
Here are the E-Bikes By Rissala Electric
They have different models and specifications.
72V80AH 40kg 3000W 120-150km
72V40Ah 30kg 8000W 150km
72V100AH   87kg 6000W 150-200km
72V30Ah、 60kg 1500W-2000W 60-80km/h
F1MODEL:  Rissala Raptor F1
72V30Ah、72V45AH 60kg、  87kg 6000W 150-200km
72V100AH 50kg 5000W 150-200km
72V100AH 50kg 5000W 150-200km