After facing numerous delays and setbacks, Simple Energy is finally preparing to launch its highly anticipated electric scooter, the Simple One.
With a claimed range of 236 km on a single charge, it surpasses its competitors, including the Ola S1 Pro, which boasts a range of 181 km. The Indian startup brand is focused on alleviating range anxiety and has garnered significant attention in the electric two-wheeler space. With production in full swing, Simple Energy is gearing up for deliveries as it aims to make a strong entry into the market.
The Simple One
A Game-Changing Electric Scooter! As the launch date of May 23rd approaches, the Simple One is poised to take on established rivals such as the Ola S1 Pro, Ather 450X, TVS iQube ST, and Hero Vida V1 Pro. Simple Energy is placing a major emphasis on range, aiming to address one of the main concerns for electric vehicle users. By providing a claimed range of 236 km, the Simple One surpasses the current leader, the Ola S1 Pro, by a significant margin.
Design and Features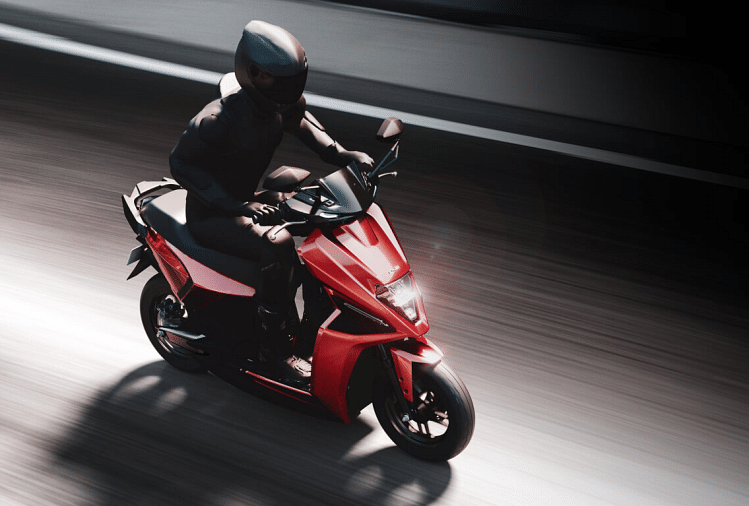 Unlike its competitors, Simple Energy has opted for an edgy and sharp design language without going overboard. The sleek triangular headlight housing adds a touch of elegance to the overall aesthetics, while the LED turn indicators and tail lights reminiscent of the Apache RR 310 contribute to the scooter's modern appeal. The production model introduces a 30L under-seat storage compartment, deviating from earlier reports of fixed and removable batteries. However, the 4.8 kWh battery remains the largest among electric scooters in India, enabling the impressive claimed range of 236 km.
Performance and Safety
The Simple One boasts remarkable performance figures, including a 0-40 km/h acceleration time of 2.77 seconds and a top speed of 105 km/h. With 8.5 kW of peak power (11.3 bhp) and 4.5 kW (6.03 bhp) of continuous power, the scooter delivers an exhilarating riding experience. Equipped with a mid-mounted motor, rear-wheel belt drive, and AIS 156 Amendment 3 certification from ICAT, the Simple One ensures a smooth and safe journey. The scooter adheres to the latest safety standards mandated for vehicles with an electric powertrain.
Feature-Loaded and Connected
The Simple One comes in four attractive colors: Brazen Black, Namma Red, Azure Blue, and Grace White. It offers a user-friendly touchscreen infotainment display that provides access to advanced features such as navigation, music controls, call alerts and actions, remote access, geo-fencing, OTA updates, and remote locking. In addition, Simple Energy promises the implementation of the One Loop charging network, further enhancing the convenience of owning and using the Simple One.
Conclusion
The Simple One electric scooter from Simple Energy, with its impressive claimed range, striking design, exceptional performance, and advanced features, is poised to make a splash in the Indian market. As the first units roll off the production line, the anticipation for its official launch on May 23rd continues to grow. Simple Energy's commitment to addressing range anxiety and providing a compelling electric scooter option highlights the company's dedication to sustainable mobility. The Simple One is ready to establish itself as a significant player among electric two-wheelers, offering consumers an exciting and eco-friendly commuting option for urban environments.
If you are an EV manufacturer (or) EV Dealer (or) EV Supporter who want to share news related to electric vehicles on our website, please send an email to crm@electricvehicles.in

For the latest electric vehicles news,

follow electricvehicles.in on 

and our YouTube Channels