Okinawa Auto tech Recently launched a New electric scooter to the Indian market and the launch is held on 24-03-2022 on Thursday at Gurugram By Jeetendra Sharma.
And scooter's name is Okinawa okhi 90 electric scooters is claimed range is up to 160 km with a single charge and charging time is nearly 4 hours.
Okinawa Already offering some very strong performing models in the electric scooter space like Ipraise+ and praise pro.
Okinawa okhi 90 is designed with two-mode Eco and power and came up with various connectivity features and designed with 3.6 KWH Removable battery pack with 5BHP on peak power, and a top speed of 90 km/h can easily reach within 10 seconds as mentioned above range is 160 km per charge.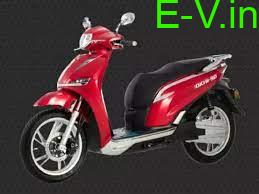 Okinawa okhi 90 was designed with an instrumental cluster with color display and with Okinawa connect app interface, Geo-fencing, trip history, Speeding alerts, theft protection, and more other features.
Features:
Battery → 3.6 kwh with 5BHP on peak power.
The battery can easily charge to 80% within 1 to 2 hours but for 100% it takes 4 hours of time.
Range → 160 km per charge.
Front-wheel is 16 inches.
lighting → LED DRL and indicators and LED headlamp, aluminum levers.
Foot space is all about 40 liters, Key-less remote, Regenerative Braking system, Boot light, USB port, Automatic key locking, parking mode, both Eco and power mode, side stand sensor, twin rear shock absorbers.
Price Details:
Starting price for Okinawa okhi 90 is 122000 as our information given price is for EX-showroom with post FAME-II subsidies.
As we can below are state wide EX-showroom prices.
Pan India → 1,21,866 (post FAME-II subsides)
Delhi → 1.03,866
Maharashtra → 1,03,866
Gujarat → 1,01,866
Rajasthan → 1,14,866
Odisha → 1,16,866
and other state pricing is depends on their state subsidies.