Lithium batteries are batteries that have lithium as the negative electrode. They are becoming more and more popular and, like lead-acid batteries, have left their contemporaries behind. Lithium batteries are increasingly used in consumer electronics due to their lightweight, high-energy density, and long service life benefits. They are now also used in energy storage systems and electric vehicles.
A lithium battery includes an anode, a cathode, a separator, an electrolyte, and a current collector. When the battery is charged, the positive electrode releases some of the lithium ions, which migrate through the electrolyte to the negative electrode. The battery absorbs and stores this energy. The movement of lithium ions creates free electrons, creating a charge that flows into the powered device.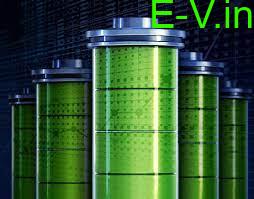 On the basis of industry expert discussion and trusted media sources, we are giving the top 10 lithium battery manufacturers in India.

1. Loom Solar – Energy Storage
2. Reliance – EV
3. Mahindra – EV
4. Hyundai – EV
5. Ola – EV
6. Amara Raja (Amaron) – EV
7. Exide – EV
8. Panasonic – Telecom
9. LG – Telecom
10. Samsung – Telecom
Loom Solar – Energy Storage
By the way, Loom Solar has also expanded its product portfolio to include lithium batteries. This makes it the first lithium battery manufacturer to offer the 6Ah to 100Ah range to the consumer segment through retail channels and online marketplaces. Customers can take advantage of the same platform for home applications in this B2C project. Through continuous research and innovation, Loom Solar has worked on product integration and custom designs for the developing lithium battery segment.
Reliance – EV
Reliance New Energy Solar has acquired Faradion, a UK start-up that develops sodium-ion batteries. Indian giant invests in Faradion to accelerate the commercialization of electric vehicle batteries. The company claims sodium-ion technology is safer and cheaper. If successful, Reliance will benefit from both renewable energy storage and vehicles. Reliance is also building a huge integrated manufacturing facility in India.
 Mahindra – EV
Mahindra, another major automaker, is aggressively moving into electric vehicles. The company, along with Hyundai and Reliance, recently bid for its $2.4 billion battery program in India. Mahindra also launched the country's first lithium-ion battery-powered auto-rickshaw/Mahindra Treo, an e-rickshaw and cargo version. The company has also launched a wide range of electric vehicles.
Hyundai – EV
Hyundai, one of India's leading automakers, has turned electric with the launch of its premium electric vehicle, the Kona. The company has partnered with quantum computer company IonQ for battery development. The partnership focuses on improving the durability, capacity, and safety of lithium batteries for use in electric vehicles.
Ola – EV
Ola is one of ten Indian companies that have applied for the PLI battery manufacturing program. Ola was one of the first taxi collection services to transition to an EV fleet. In 2017, SoftBank through its company Ola announced plans to drive 1 million electric vehicles in India and announced the formation of a newly formed company, Ola Electric Mobility Pvt Ltd, to rent electric vehicles such as cars, buses, and two-wheelers. Partner drivers. Ola Electric Mobility is working to build the world's largest e-scooter factory.
Amara Raja (Amaron) – EV
Amaron is the power brand of the Amara Raja Group. He is a technology leader and one of the largest manufacturers of industrial and automotive lead-acid batteries in the Indian battery industry. The major segment of batteries is moving from lead-acid batteries to lithium-ion batteries and e-mobility solutions. There are also plans to build a Gigafactory to manufacture batteries for electric vehicles.
Exide – EV
Exide Industries is India's leading battery company. Exide recently began producing lithium-ion cells and plans to join the PLI program of the National ACC Battery Program.
Panasonic – Telecom
Panasonic offers a wide range of lithium batteries used in small home appliances and emergency backup batteries. It has long-term reliability suitable for outdoor equipment and excellent characteristics over a wide temperature range. Panasonic batteries are thin and light for use in devices such as laptops and mobile phones.
LG – Telecom
The South Korean giant is the world's number one lithium-ion battery maker by capacity. The company is focused on manufacturing lithium batteries and has built large-scale production capacity around the world.
Samsung – Telecom
Batteries and power bank packs from Samsung SDI have the longest battery life cycles in the world. Maximizes user comfort and minimizes capacity loss. Quality and safety are the top priorities of Samsung SDI's manufacturing process.
The future needs a reliable battery and inverter to provide the required power. Therefore, choosing the right battery for your home is essential. At present, any consumer can buy lithium batteries online for energy storage with solar power. We have a wide range of lithium batteries for commercial, residential, and EV solutions. Lithium battery manufacturer Loom Solar offers a wide range of small to high capacity (75Wh to 5kWh) batteries for homes, offices, schools, hospitals, restaurants and more.
If you are an EV manufacturer (or) EV Dealer (or) EV Supporter who want to share news related to Electric vehicles on our website, please send an email to crm@electricvehicles.in

For the latest electric vehicles news,

follow electricvehicles.in on 

and our YouTube Channels