Hyundai to begin free ride-sharing service called BotRide which is absolutely free. The service will start from this 4th November on public roads of California with self-driving Kona Electric SUVs. By using the BotRide app available on iOS and Android, riders can get the service at their door step.
Hyundai to begin free ride-sharing service with Kona Electric
Hyundai is providing free ride-sharing service to the local community of Irvine. It is colloborated with Pony.ai to build the self-driving system and with Via to create the BotRide on-demand ride-sharing technology and application. By using the BotRide app available on iOS and Android, riders can travel in an autonomous Hyundai Kona Electric SUV. Via's algorithms allow multiple riders to share the same vehicle, equipped with Pony.ai autonomous vehicle technology. The app directs passengers to nearby stops for pick up and drop out.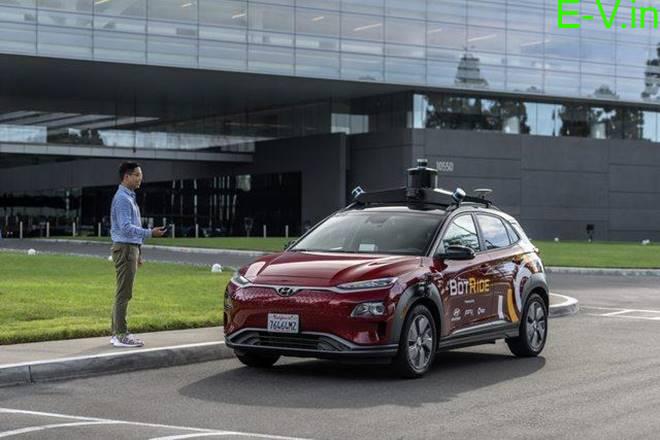 Integrated Hyundai and Pony.ai technologies enable BotRide vehicles to navigate safely on complex roads. These vehicles are equipped with latest sensor Pony.ai hardware and the related software to identify the exact position of surrounding vehicles, to handle pedestrian traffic in urban areas and plan actions accordingly and perfectly.
The service covers several residential, commercial, and institutional areas. BotRide's technology enables passengers to habituate themselves with the technologies used, simply by providing passenger-to-system interactions such as automated onboard passenger verification etc.
The pilot will introduce BotRide to several hundred Irvine residents, including college students.
BotRide is another example of Hyundai's continuous effort in building expertise in mobility technology and also the company's commitment to provide more user-friendly and eco-friendly mobility services to the customers all over the world.