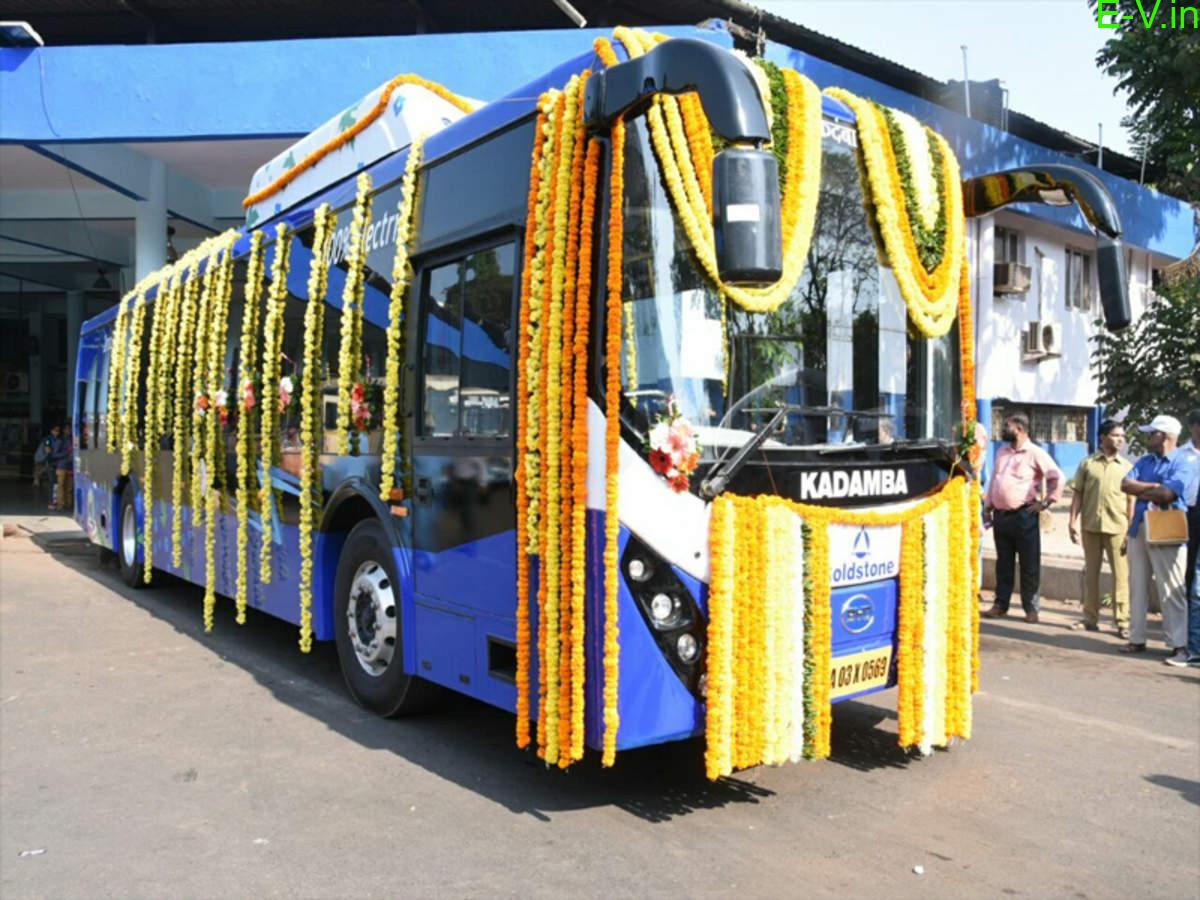 Goa to get 150 electric buses under FAME India Scheme 
Goa will receive a total of 150 electric buses under the FAME India scheme said Union minister Prakash Javadekar through a virtual message at the launch and flag-off ceremony of these buses under the Kadamba Transport Corporation.
Goa to get 150 electric buses
The central government has been approved 6,265 buses in 65 cities out of them many have commenced their operations in Indore, Lucknow, Jammu, Mumbai, Patna and various other cities in India.
The Union minister said that the launch of electric buses is a step to decrease the pollution levels in the country. These buses are quiet and good for the environment. More than 2,000 charging stations have been installed across all over India and in the next 4 years, the cost of electric vehicles will also go down. We will try to achieve more and more electric vehicles and charging infrastructure for them. He also said that twenty more electric buses will be launched in the second phase he said.
Recently, the Delhi Transport Corporation has approved bids for procurement of 300 air-conditioned low-floor e-buses. The Delhi chief minister Arvind Kejriwal has committed to reducing the pollution levels in the country. In this regard last month only he launched the 'Switch Delhi' campaign to promote the adoption of electric vehicles. The Cabinet has approved for 300 electric buses and will start in October and the induction will be completed by next February.
Tata Motors partners with the Department of New & Renewable Energy (DNRE) to deploy Tigor EVs in Goa under the EESL tender. The company undertook the handover ceremony as a part of a recent event in the presence of Shri Pramod Pandurang Sawant, Hon'ble Chief Minister, Govt. of Goa.
If you are an EV manufacturer or EV Dealer or EV Supporter who want to share news related to electric vehicles on our website, please send an email to crm@electricvehicles.in