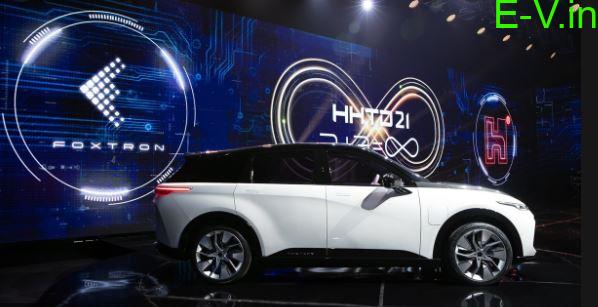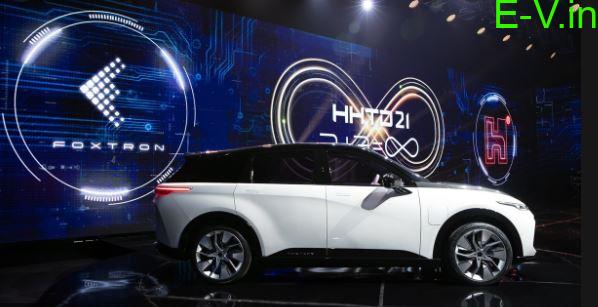 Taiwan tech company Foxconn about to start Electric vehicles. in a few countries like Europe, India, and Latin America, as well as indirectly coordinating with German automakers chairman Liu Young-way said O Wednesday.
Foxconn, the world's largest assembler of iPhones, is planning to make a foray into the electric vehicles business, on Monday by revealing three concepts of Electric vehicles, and these include the model C SUV and the Model E sedan which looks like racing-car level acceleration with the range of 750 km per charge.
At the same time they also revealed Model T bus which gives a range of 400 km per charge, and excepted top speed 120 Kmph.
The company also clarified the plan to build for automotive customers rather than selling to customers under its brand." we are no longer the new kid in town," said Young Liu, chairman of Foxconn's flagship unit Hon Hai Precision Industry Co.
As per sources, Foxconn about to start Electric Vehicles manufacturing "other lines", for clients and itself, other than phones. the group's subsidiary currently has two units in Tamil Nadu, which currently manufacture phones for apple and Chinese brands such as Xiaomi among others.
Tamil Nadu wants the company to further invest in the state and the group has evinced interest in setting up a manufacturing line for EVs, the report added, last year the company acquired a manufacturing facility in North America to develop electric vehicles, where it will make products for hybrid EV brand Fisker.
Earlier this month Bharat FI received permission from the capital markets regulator securities and exchange Board of India (Sebi), to raise about Rs 5,000 crore through an Initial Public Offering (IPO).
The company has already struck a deal with US-based startup Fisker, which is also an electric vehicle manufacturer, and Thailand's energy group PTT PCL. The company also brought a manufacturing facility in the US,
which was earlier owned by Tesla rival Lords town Motors, to make electric cars. In August it brought a chip plant in Taiwan in a move to supply future demand for auto chips.
Foxconn and Stellantis Group, which includes carmakers like Jeep, Citroen, and others, had announced their plans in May this year to set up a joint venture to supply the car and connected car technologies.
If you are an EV manufacturer (or) EV Dealer (or) EV Supporter who want to share news related to Electric vehicles on our website, please send an email to crm@electricvehicles.in
For the latest electric vehicles news,
follow electricvehicles.in on 
and our YouTube Channels