Czech republic MW Motors unveiled its latest electric car LUKA EV, which comes with a tagline "STYLE FROM THE PAST, TECHNOLOGY FROM THE FUTURE".It is not a concept car, it's a real lightweight and novel electric car made by engineers to create an efficient and smarter performance.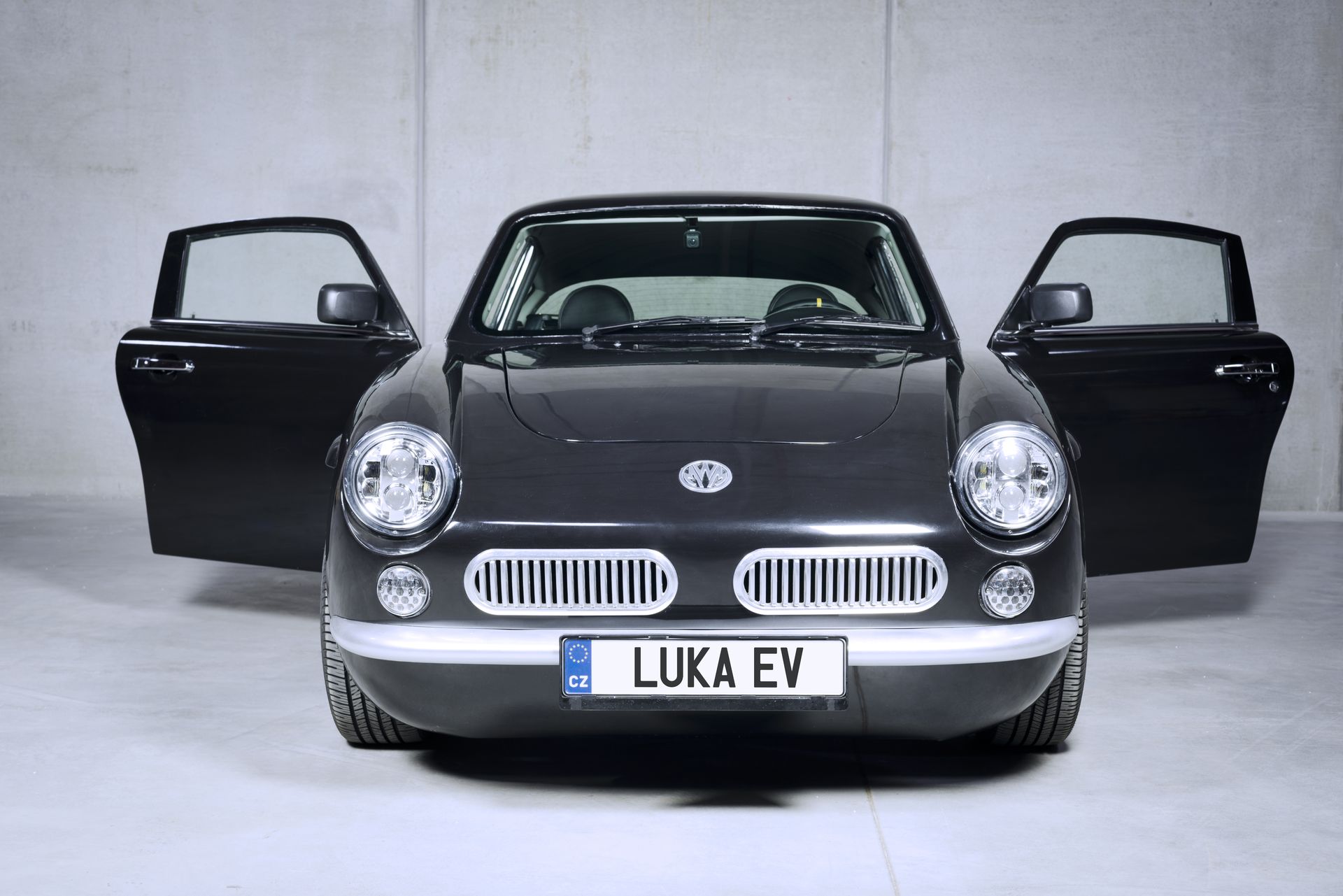 Lighter and Efficient:
The combination of its light weight and battery pack capacity enables you to drive for less and further. Aimed at efficiency, resulting in ultralight, all-electric, highway certified passenger car.
Complete Retro Look with futuristic technology:
The new Luka Ev comes with a complete olden retro look with futuristic branding.It combines retro exterior styling, a state of the art interior and first-class technology.Its features make your life more comfortable with the luxurious comforts present inside like infotainment, AC, E-windows and much more.
Specifications and features of Luka Ev:
Top speed of 146 km/h.
Acceleration 0 to 100 km/h in 9.6 sec.
A maximum range of 300 km.
maximum power delivered-50 kW/66 hp.
80% charge in 60 mins.

4 MOTORS in the wheels delivering 4 x 12,5 kW/66 hp.

Full leather made interior design.

Anti-lock regenerative brake system.
CAR WITH A HUMAN TOUCH:
Each and every LUKA EV is an original piece.Technicians put the cars together at our state of the art facilities in the Czech Republic.The assembling is completely done by humans not machines.
Why should I buy this:
LUKA EV is using previously untried technologies, we need to appreciate their guts for their daring attempt.Retro looking cars are very rare in the 21st century, for a change LUKA Ev believes 'old is gold' proverb to engage with car lovers.
Price and launch details:
The Czech Republic made Plug-in car comes with a friendly price of 30000 Euros, approximately a price of 25 Lakhs in Indian currency.LUKA EV is expected to launch in the second half of 2019.