The Miracle GR and DeX GR bikes are the latest offerings from Yulu and Bajaj Auto to tap into the growing electric two-wheeler market. Which are built on a platform specifically designed for Indian consumers, climates, and roads.
---
These new generation low-speed electric vehicles are being developed on an electric two-wheeler platform specifically designed for Indian consumers, climate and road conditions.
With their unique form factor, ergonomic design and technology-enabled utility, the Miracle GR and DeX GR are designed to provide customers with a better experience and greater operational efficiency, thereby The company claims it will improve Yulu's overall financial metrics.
These models, offered as part of an innovative partnership between a mobility technology company and a leading two-wheeler OEM, are based on a shared vision of transforming mobility through smart, shared, sustainable and safe electric vehicles.
Miracle GR and DeX GR, powered by Yulu's AI-driven technology stack, will be manufactured exclusively by Bajaj Auto and launched by Chetak Technology Ltd (a wholly owned subsidiary of Bajaj Auto).
Yulu co-founder and CEO Amit Gupta said:
The needs of mobility and customer expectations are rapidly changing, causing disruption to traditional ownership models. To create long-term value, we need purpose-built vehicles and a robust energy infrastructure. Through our partnership with Bajaj Auto, we will strengthen our position as a market leader in shared mobility, while reinforcing our commitment to reducing traffic congestion and air pollution.
S Ravikumar, Chief Business Development Officer, Bajaj Auto says converting to electric is a key strategic priority at Bajaj, and Yulu is an integral part of this strategy.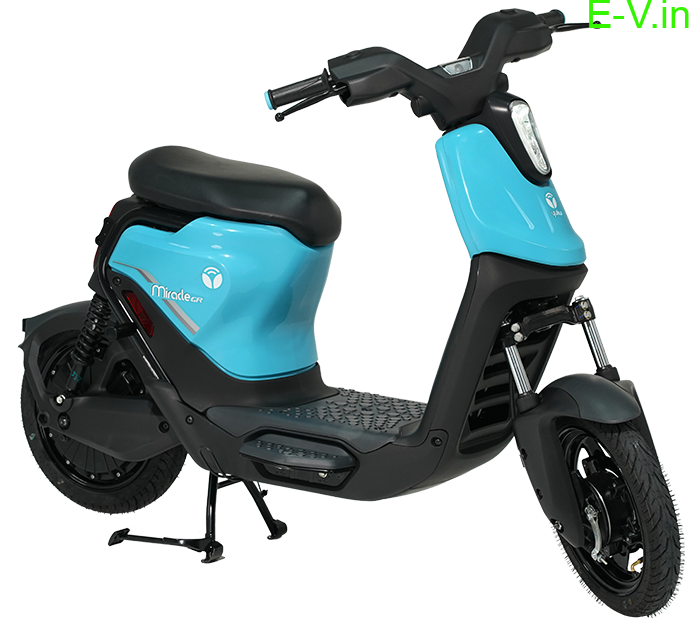 The combination of Yulu's EV expertise and market knowledge with Bajaj Auto's world-class R&D capabilities and manufacturing capabilities is shaping India's future of mobility. These next-generation made-for-India vehicles are a milestone not just for us, but for the entire electric mobility category," said Ravikumar. Having doubled its fleet in the last three months, Yulu is poised to put 1,000 vehicles on the road in major Indian cities. It aims to grow sales more than tenfold by the end of the year.
As the vehicles will be manufactured at Bajaj Auto's facility, Yulu will benefit from significant cost savings and significantly improved operating metrics and overall financials. This is due to locally sourced parts and assemblies, superior manufacturing quality and optimized economies of scale.
Yulu's fleet runs on removable batteries and is powered by Yuma Energy. There are currently around 100 Yuma stations in Bengaluru, Mumbai and Delhi, with plans to expand to 500 by 2024.
Yulu is India's largest shared electric mobility and battery-as-a-service company, founded in 2017. The company provides accessible, equitable and sustainable mobility for large segments of society through purpose-built intelligent vehicles, cutting-edge technology and efficient regional operations.
Bajaj Auto and Magna, two trusted and committed investors, back Yulu's long-term plans. 
 If you are an EV manufacturer (or) EV Dealer (or) EV Supporter who want to share news related to electric vehicles on our website, please send an email to crm@electricvehicles.in

For the latest electric vehicles news,

follow electricvehicles.in on 

and our YouTube Channels