By March 2025, Glida plans to install 3,000 EV charging stations across India
---
Fortum Charge & Drive India, one of the leading charging station operators, has changed its name to GLIDA. This is the latest brand identity for seamless and reliable electric mobility. EV charging is smooth, fast, and affordable with the brand's logo, which features a flying leaf.
Through state-of-the-art charging infrastructure and innovative solutions, GLIDA aims to shape the future of e-mobility. The company said in a statement that it had experienced impressive growth since its founding in 2017. More than 450 public EV charging points are now available across 15 states and six highways through GLIDA.
Sanjay Agarwal, President of Fortum India, commented on the matter. "We are confident that with GLIDA we can achieve this. This reduces dependence on fossil fuels and minimizes CO2 emissions. Our commitment to sustainability stretches beyond our charging solutions. We support transportation electrification and strive to build an inclusive ecosystem that contributes to a cleaner, greener planet."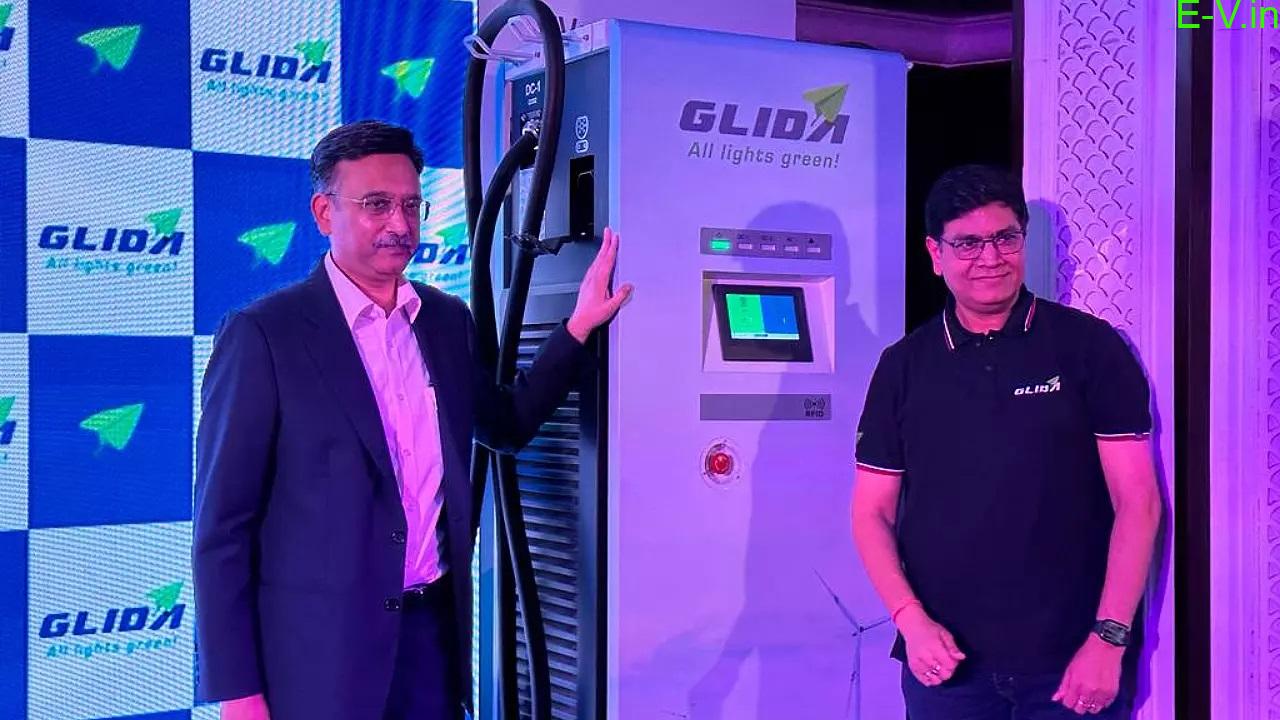 Glida plans to deploy 3,000 EV charging stations across India by March 2025. This is said company chief executive Awadhesh Kumar Jha said on Wednesday.
With the support of the Finnish government, Glida now has 450 charging points in 15 states in India. "Business Standard interviewed Jha, who said there are 170 charging points in Delhi, 100 in National Capital Region, and 80 in Hyderabad.
According to data released by the Federation of Automobile Dealers Associations, India's EV penetration rate increased from 1.9% in FY2022 to 4.5% in FY2022-23. Sales of electric passenger vehicles (EV) in FY2011 surged by 153.47% year-on-year, and electric tricycles rose by 118.25% over the same period. Jah said the company plans to increase charging points to 1,000 by this year. "Our focus this year will be on expanding charging stations in urban areas. Investments this year will be between 90 and 100 crores," he added.
Currently, about 90 percent of Glida charging stations are located in urban areas, with the rest on highways. "We plan to make this city-to-highway ratio 50:50 by 2030," said Jha. The company's charging stations are currently installed on highways such as the Delhi-Dehradun Highway, Delhi-Jaipur Highway, and Delhi-Chandigarh Highway.
"On the Bengaluru-Hyderabad highway, the company has applied for five power connections. Once these permits are obtained, charging points will be installed," he said, adding that the highway now has two. It added that there are charging stations with charging points.
India currently has about 4,000 charging points for electric passenger cars. He said the Finnish company wants to increase its market share to 33% by 2030 from its current 10%. Glida estimates that India could need 60,000 to 150,000 public charging points for EVs by 2030.
The Indian government has announced that it wants EVs to account for 30% of the total automotive market by 2030. 
If you are an EV manufacturer (or) EV Dealer (or) EV Supporter who want to share news related to electric vehicles on our website, please send an email to crm@electricvehicles.in

For the latest electric vehicles news,

follow electricvehicles.in on 

and our YouTube Channels