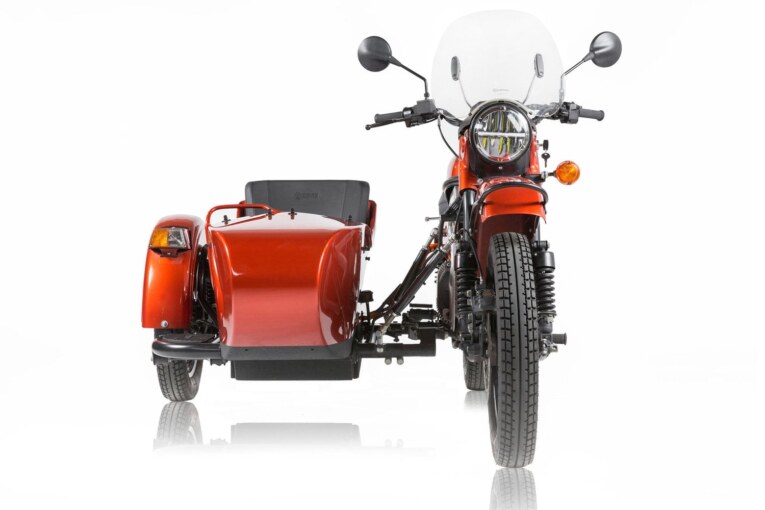 When the world is switching towards electric mobility, Russian maker of heavy sidecar motorcycles ,URAL  Motorcycles launched its first all-electric sidecar prototype.The Electric Sidecar is the electric upgrade of URAL CT Fuel Model.The URAL CT fuel tank is replaced with a battery pack and ,utilizing zero motorcycles power drain package to make it as an electric runner. California based ICG company developed the overall design.
Electric Sidecar Motorcycle is the successful output of combined efforts from ICG and Zero Motorcycles.
Designed for a new Experience
Ural announced that "Electric Sidecar Motorcycle the perfect platform to build an electric motorcycle because it can offer what regular two-wheeled motorcycles don't: passenger comfort, stability and safety, not to mention more space for batteries". The electric Ural is very easy to control, low center of gravity and optimal weight distribution.Its three wheels is an assert for stability.
You can ride this electric motorcycle hassle-free because there is no clutch or gear shifter and it accelerates very quickly.
Test Conditions
The electric sidecar was tested in several real world conditions – in the rain and snow, on cold and hot days, on the highway and city streets.
Specifications of Ural Motorcycles(Electric Sidecar)
Z-Force® high efficiency,radial flux, interior permanent magnet, brushless motor.
Max Output: 60hp (45kW) @5,300rpm
Max Torque : 81 ft-lbs (110 Nm)
19.5 kWh battery pack
Charge time : 13 hours to charge from 0 to 95%
Performance
Maximum Range 165 km
Top speed – 140 kmh
Max Cruising Speed: 105 kmh
DIMENSIONS AND WEIGHT
Length x Height x Width: 91.6 in (233 cm) x 53.8 in (137 cm) x 63.6 in (162 cm)
Seat Height: 31.0 in (79 cm)
Ground Clearance: 9.2 in (23.4 cm)
Max Permissible Weight:600 kg
Dry Weight: 373 kg
WHAT IS THE LAUNCH DATE?
Its a sad news for riders who are very enthusiastic to buy this electric motorcycle because Ural motorcycles company
has no immediate plans to manufacture the electric sidecar at this time.They will launch the electric sidecar after
doing market research,consumer and industry experts' feedback.We estimate it would take approximately 24 months to launch the first electric sidecar motorcycle.