Iran is one of the top 10 hottest countries in the world. Iran government has taken a positive move towards electric vehicles to handle the high temperatures in the country. Iran government has given license to an electric vehicle company in association with a University to develop electric vehicles.
400 two seat Electric Vehicles
The Azad Univerity of Qazvin branch developing electric vehicles in collaboration with a knowledge-based company to launch 400 electric two seater electric vehicles into the market. The head of the university, Morteza Mousakhani announced that government has sanctioned license to release electric vehicles.
Students behind the first electric vehicle launch
Students from Qazvin branch, Azad university started their own company called PARAX MOTORS in 2008 and won the first place in the national championship for three consecutive years for automotive design. They are the creators of Iran's first electric vehicles named as Youz and Avita.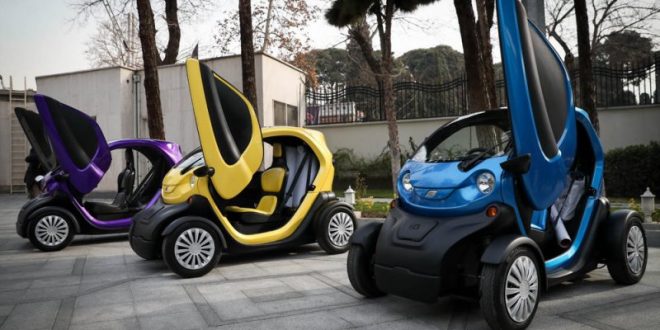 The 400 electric vehicles are designed and manufactured by the creators of Youz electric vehicle. One of the team members from PARAX Motors announced that "This automobile takes up three times less road space than ordinary cars. Therefore, it can be considered great to solve traffic woes,"
Specifications of Iran Electric Vehicles
3 hours to fully charge
Top speed of 80km/h
The maximum range of 120km
Two passenger capacity
Iran President Presence
In January 2017, Iran's president Rouhani tested the electric car during the development state. He instructed the manufacturers to improve the quality and safety of the car along with a good performance.
Price of Iran electric cars
The expected price of Iran electric cars is 3,574 USD i.e 150 million IRR. The initiation of the Iranian government become a solution in congested cities in the country.