It is the world's fastest reverse car, reaching 275.74 kmph
---
One more record may not seem like much to Rimac Nevera, but it has become something of a habit. As for almost flying at 275.74 kmph, that does not appear to be out of character for an electric supercar. You may be surprised to learn that the Nevera reached this speed while in reverse.
As the Rimac Nevera has broken records before, it recently broke a 20-year-old record for the fastest acceleration of a vehicle being driven in reverse. A Caterham 7 Fireblade recorded 165.08 kmph in reverse drive, but the Nevera achieved 275.74 kmph in reverse drive sprint, earning the title from Guinness World Records.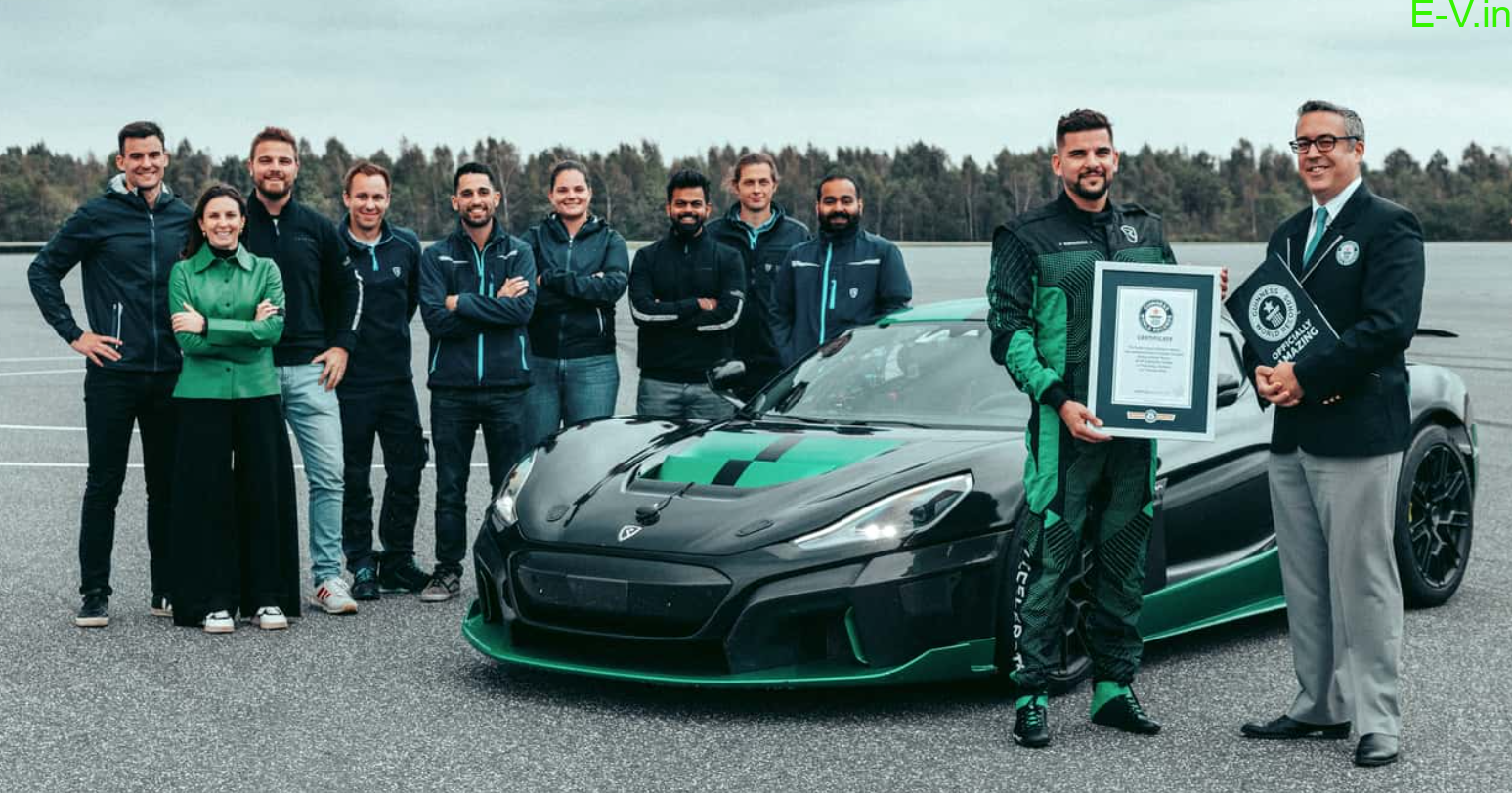 Yet, a particular model of the Rimac Nevera was able to reach 275 kmph in a record-breaking attempt, demonstrating the sheer madness that is possible with this supercar. Despite the extremely exclusive clientele of the supercar, it is unlikely that the supercar will be driven in reverse at lightning speed.
It is not entirely surprising that another feather has been added to their resume of Nevera in the form of a record. The company is no stranger to the previous madness of automotive excellence. It is worth noting that the Rimac Nevera is free of gears, and the four motors either move forward or backward without any mechanical interruption. Additionally, the Croatian company claims that Nevera can accelerate from 0 to 100 kmph in 1.81 seconds, regardless of forward or reverse direction. The vehicle can be reversed in 4.42 seconds and can reach 0 to 200 kilometers per hour.
When developing Nevera, it occurred to us that it might be the fastest vehicle in reverse, but we laughed it off. According to Matija Renic, Nevera's Chief Program Engineer at Bugatti Rimac, the aerodynamics, cooling, and stability of the vehicle were not designed to allow for high speeds backward. Goran Drndak, Nevera's test driver, said, "Adjusting to the vehicle took some time." It is noteworthy that Nevera achieved yet another record, despite being nearly unnatural to the way it is designed.
Despite its 120 kW/h battery pack at its core, the Rimac Nevera is more concerned with performance than range when it comes to this mean machine. What is the cost? With 1,914 horsepower and 2,340 Nm of torque, the Nevera is a powerhouse. It is capable of reaching a top speed of 412 km/h. With the help of a dedicated motor on each wheel, they can move independently by channeling torque as necessary.
If you are an EV manufacturer (or) EV Dealer (or) EV Supporter who want to share news related to electric vehicles on our website, please send an email to crm@electricvehicles.in

For the latest electric vehicles news,

follow electricvehicles.in on 

and our YouTube Channels