EV Startup Orxa Energies-Bengaluru based start-up Orxa Energies is all set to launch its all-electric three-wheeled bike "Mantis." The three-wheeled bike is also known as "Trike".
A startup Orxa Energies To Launch Three-Wheeled Bike Mantis in 202
The Mantis is in its final stage and will launch at the end of this year.
About Orxa Energies
The company, Orxa Energies has the team of engineers and its co-founders Prajwal Sabnis, Ranjita Ravi and Ambrudesh Santhanam the chief engineer.
They are India's first three-wheeled electric bike manufacturer. The concept of three-wheeled is new here in India but they are popular globally especially among the kids and as well as adults.
Mantis uses Swappable battery technology 
Among the other investors, Orxa also has OLA backing the firm.
The Mantis uses swappable battery technology for charging, which is the most important element and concern while using electric vehicles, especially in India.
As people still in India get panic about how to charge an EV? What if I get run out of battery? all these concerns will be solved by the launch of Mantis.
The electric bike has a sporty look with the red colored cradle around the bike's body.
Specifications of Mantis Electric three-wheeler bike 
The Mantis has a range of about 200 Kms which is more if compared with any electric two-wheeler, its top speed is 140 km/hr. The high speed is obtained due to the single-speed transmission without any limits.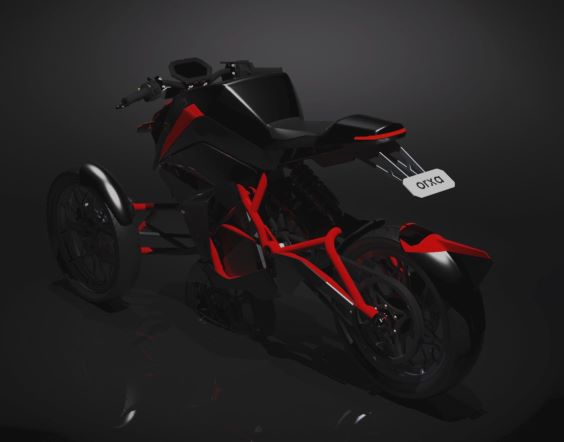 EV Startup Orxa Energies-Mantis Also known as 'Trikes'
As the name itself gives the hint, Trikes means three, the electric bike has two wheels at the front and one at the back. The handling of the bike is super easy with these wheels. Even the handicapped people use it or ride it easily and people who find balancing their two-wheelers heavy.