CE02 electric scooter, unveiled last month, has been spotted on test in India
---
In the ever-changing world of electric mobility, BMW has once again become the center of attraction with its latest creation: the CE 02 electric motorcycle. This innovative two-wheeler not only marks a milestone. An important milestone in BMW's electric vehicle lineup, it also stands out for its performance. The quirky, futuristic design format makes it instantly appealing to young people.
BMW CE02 electric scooter spied in India Just a month after its global launch, this new BMW electric scooter has been spied on in India. It is parked in a public place somewhere in Sringeri, Karnataka. Thanks to auto enthusiast Shreyas for sharing these exclusive photos.



BMW CE 02
In the international market, this scooter is priced at $7,6,000, or about Rs 6.3 lakh. This scooter will probably be tested by TVS Motor. TVS is BMW's manufacturing partner in India. TVS manufactures the BMW G310 series of motorcycles, which are not only sold in India but are also exported worldwide. TVS may test this scooter and launch its own version in India. One of the other possibilities is that TVS plans to start production of this new BMW electric motorcycle at its factory.
Here are some details about the BMW CE 02's styling and features that you should know about.
Engine

Type

Externally excited air-cooled synchronous motor

Max. torque

40.5 lb-ft at 1,000 rpm

Electrical System

Battery voltage (nominal)

48 V

Charging time with optional quick charger

    1:40 h for 20-80%

Charging capacity

900 W, 1,500 kW with optional quick charger

Charging technology

1 phase domestic socket 120 V

Standard charging time

2:40 h for 20-80%
There is no doubt that the BMW CE 02 is not an ordinary scooter. This vehicle may not be handsome in the typical sense, but it still attracts attention due to its youthful appearance and rebellious spirit. One of the standout features of the CE 02 is the level of customization it offers. Users have a variety of customization options and accessories to choose from, allowing them to tailor the scooter to their unique preferences.
But it's not just a matter of looks. BMW has ensured that riders can stay connected while traveling on the CE 02 electric motorcycle. The 3.5-inch TFT micro-screen mounted on a single stand creates a floating effect, displaying a variety of information. To take connectivity to the next level, users can pair their smartphone with the BMW Motorrad Connected app and BMW Backend Connectivity, opening up a world of functionality accessible through the dedicated switch on the left handle.
The CE 02 also has a list of premium features, including LED headlights, USD front forks, a flat monocoque saddle, raised handlebars, and sports mirrors. The driving position seems comfortable enough, although mastering the quirky nature of this electric machine may take some time. Underneath the unique look, the CE 02 uses a double-ring steel frame with an adjustable rear shock. It rolls on 14-inch wheels at both ends, ensuring a tall, confident look on the streets. Safety comes first with disc brakes and ABS on the front wheels, while a side swingarm and belt drive drive the rear wheels.
Range
The CE 02 offers flexibility in battery options to meet different travel needs. Users can choose between single or dual batteries. Each lithium-ion battery has a capacity of 2 kWh. The single-battery version of the CE 02 weighs 119 kg and has a range of 45 km with a top speed limited to 45 km/h. Notably, in many European countries, the single-battery version does not require a license, making it an accessible and convenient option for urban commuting. However, in India, unlicensed electric motorcycles must have a top speed of 25 km/h, which is worthy of consideration by potential buyers.
In contrast, the dual-battery version is a bit heavier at 132kg but offers a significantly extended range of up to 90km. It produces 15 hp and can reach a top speed of 95 km/h. Charging options are flexible, with a standard 0.9kW charger available. For those in a hurry, there is a 1.5kW fast charger. The charging time of the dual battery version is about 5 hours 12 minutes with the standard charger and 3 hours 30 minutes with the fast charger. The single-battery version can be charged in about 3 hours and 2 minutes using a standard charger.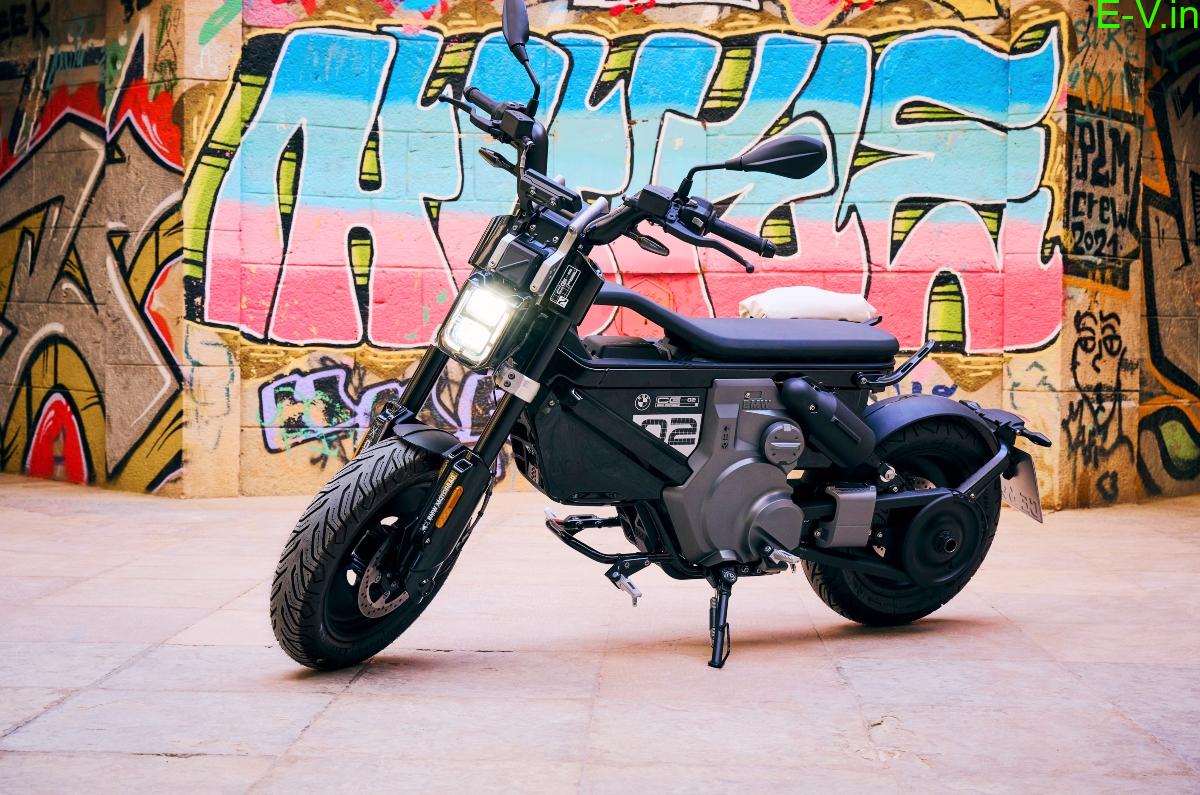 If you are an EV manufacturer (or) EV Dealer (or) EV Supporter who want to share news related to electric vehicles on our website, please send an email to crm@electricvehicles.in

For the latest electric vehicles news,

follow electricvehicles.in on 

and our YouTube Channels