Top 10 electric scooters in India 2021 
The electric two-wheeler sales have been decreased in FY2021 by 5.4% from 152,000 units in FY2020 to 143,837 units in FY2021 because of the global COVID-19 pandemic. But however, the sales of the high-speed electric two-wheelers witnessed a growth of 47%. The increase in the sales of high-speed E2Ws is by established players such as Hero Electric and Okinawa that shares 53% of the market. The Startups like Pure EV, Revolt and Ather Energy also increased their shares. In this article, we will be looking for the Top 10 electric scooters in India 2021. 
Top 10 electric scooters in India
The cost of electric vehicles is a bigger barrier to EV adoption in India. But the recent announcement of the government about the FAME-II scheme, incentives for electric two-wheelers have been increased from INR 10,000/kWh to INR 15,000/kWh and the cap on incentives has gone up from 20% to 40%. It has brought down the price of the electric two-wheelers as the price of the ICE vehicles. 
Top 10 electric scooters in India 2021 list 
Ather 450 X
Ather 450 X has a certified range of 116km and a topspeed 80kmph. The acceleration for 0-40kmph requires only 3.3 seconds and 0-80% charging takes up to 3hr 35 min. The fast charging option is available which can offer a range of 15km in 10 min and the option for portable charging is also available.
The cost of Ather 450X is Rs 1,32,498 which includes a 3-year warranty for the battery and vehicle.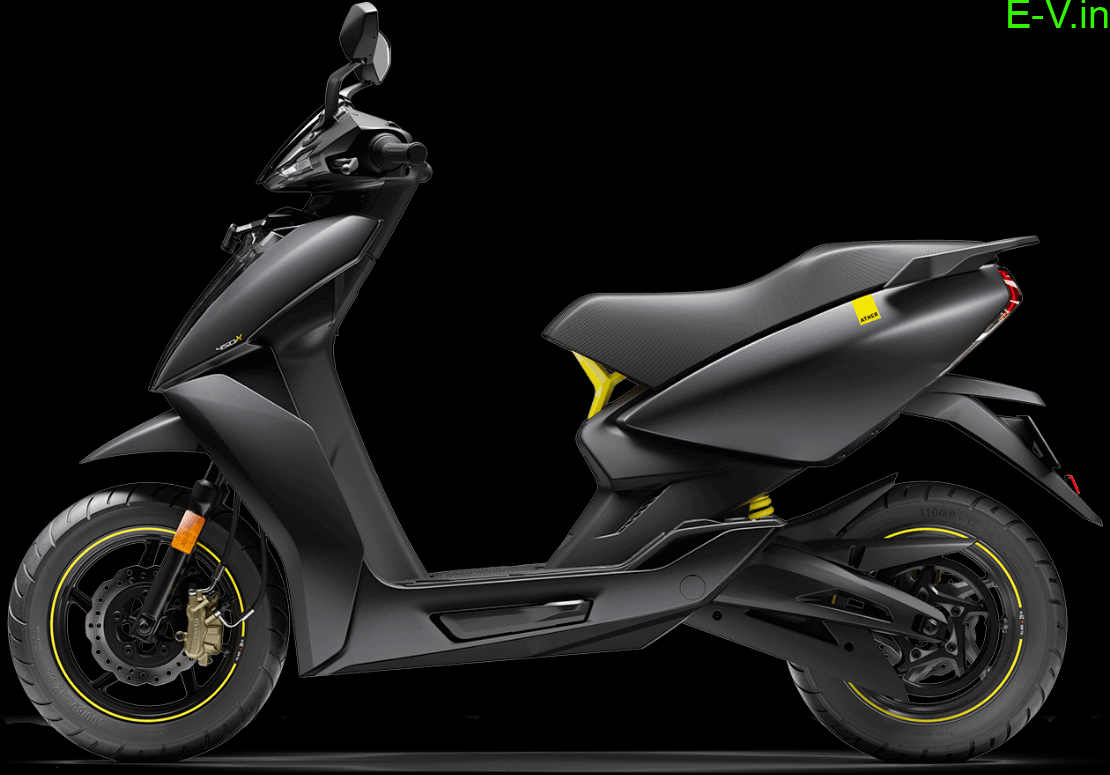 TVS iQube
TVS i-Qube has a range of 75 km in eco mode and it has a top speed of 78 kmph. According to TVS, 1 hour of charging offers a 15-20 km range and the full recharge of the battery takes up to 5 hrs.
The on-road price of the vehicle is Rs 1,00,777 which comes with 3 years or 50,000 km battery warranty along with other TVS perks.
Bajaj Chetak
Chetak offers a range of 90 km depending upon riding mode and it has an approximate top speed of 70 kmph. The option for quick charging is also available in which the charging time for 0-25% requires 60 minutes. At the moment, Bajaj offers two different versions of chetak which are Premium and Urbane.
The categorization depends upon the colour of the scooter which makes the pricing as 1,20,000 and 1,15,000 INR along with a 3-year or 50,000 km battery warranty.
Ampere Zeal
Ampere Zeal high-speed electric scooter is powered by the BLDC hub motor which has a capacity of 1200 watts and a 60V/30Ah battery. The kerb weight of the electric scooter is just 78 kg and gives a top speed of 55 kmph. It provides a range of 75 km on a fully charged battery. The battery charging time required is 5-6 hours.
It comes with a one to three-year warranty and an after-sales service network with over 300 Greaves retail stores and in over 5,000 aftermarket outlets in India. It is priced at Rs 59,990. 
Okinawa iPraise
The Okinawa ipraise electric scooter has a range of 139 Km and a top speed of 58 Kmph. It is powered with a 1000 W BLDC motor and it can be charged in 4-5 Hrs.
It is priced at Rs 99,708.
Ampere Magnus pro
This is the recent electric scooter from Ampere vehicles. It is an updated version of the Ampere Magnus electric scooter. It has a top speed of 55 km/h and a range of 80 km on a single charge. It has a motor capacity of 1.2 kwatt and is equipped with a 1.8kWh Lithium-ion detachable battery pack which can be charged in 5-6hrs.
The Price of Ampere Magnus pro is Rs 65,990. 
Okinawa Ridge Plus
It is the best performance electric scooter from Okinawa scooters. It has a top speed of 55 km/h and provides a range of 84 km on a single charge. Its motor capacity is 800watts and its battery pack is 1.74kWh Lithium-ion which is detachable. It can be charged in 3hrs.
It is priced at Rs 61,791.
Hero Electric Nyx HX
The electric scooter Nyx hx can run with a top speed of 45 km/h. It works with a 600-watt bldc hub motor, the peak power is 1200 watts. The battery capacity is 51.2 v 30ah two batteries 3 kWh lithium-ion. Its maximum range is 120 km and its charging time is 4 hours. The power consumption will be 3 units for a full charge. Its loading capacity is 150 kg.
It comes with a 3 years warranty on the battery motor and scooter. 5 years insurance, 1 year comprehensive and 4 years third party insurance. It is priced at Rs 85,136.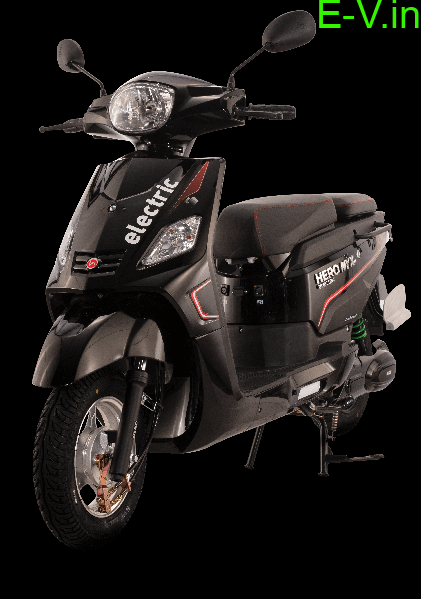 ePluto 7G
ePluto 7G is from a Hyderabad based Startup pure EV is the company's first high-speed electric scooter. It works with a 1.5 kW BLDC motor. The ePluto 7g can run with a top speed of 65 kmph and gives a range of 120 km on a single charge. The lithium-ion batteries are detachable and easy to charge in your comfort. It will charge in 3 hours and its loading capacity is 180 kg. It will cost 4-6 rupees on your electricity bill to charge it fully.
The price of this electric scooter is Rs 83,999. 
Hero Electric Optima HX
Hero Electric City Speed is equipped with a 550W motor, power 51.2V/30Ah lithium-ion battery pack. It gives a top speed of 42 kmph and delivers a full charge range of up to 82 km per charge. It gives a range of 80 km on a single charge and comes with 3 years of warranty. Its lineup has a driving range of 70 km to 200 km. 
The Hero Electric Optima HX single battery is priced at Rs 53,600 and its dual battery is priced at Rs 58,980. 
Also read related article:E2Ws price after restructured FAME-II Scheme & key market drivers
If you are an EV manufacturer or EV Dealer or EV Supporter who want to share news related to electric vehicles on our website, please send an email to [email protected]

For the latest electric vehicles news, follow electricvehicles.in on Twitter,Instagram,Facebook and our YouTube Channels English, Hindi, Telugu and Tamil