Revolutionizing Commutes: Introducing the Sleek and Sustainable One Electric Scooter in India
India, a country known for its bustling streets and traffic congestion, has witnessed a remarkable breakthrough in the transportation sector today. The highly anticipated launch of the One Electric Scooter has sent ripples of excitement among eco-conscious commuters and urban dwellers. Pioneering a new era of sustainable mobility, this cutting-edge electric scooter promises to revolutionize the way we travel while significantly reducing our carbon footprint.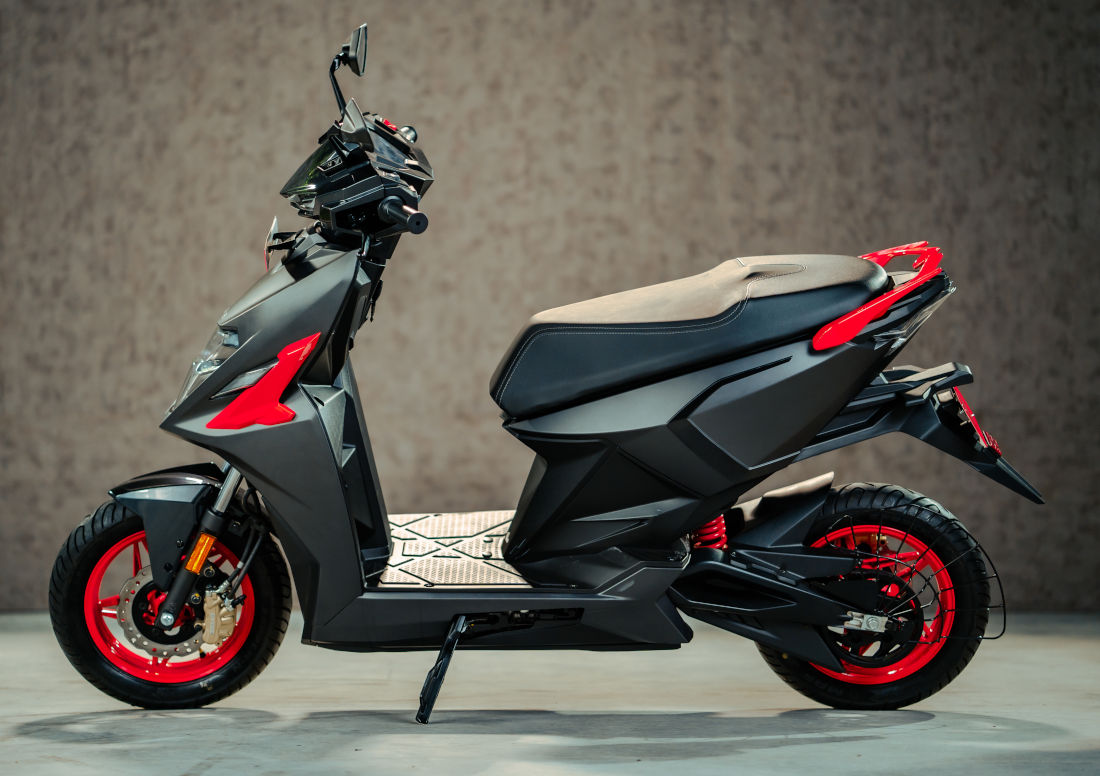 Unveiling the One Electric Scooter
Simple Energy has officially launched the highly anticipated Simple One electric scooter, starting at an attractive price of Rs 1.45 lakh (ex-showroom, Bengaluru). The Super EV- Simple One variant, which includes a 750W charger, will be priced at Rs 1.58 lakh (ex-showroom, Bengaluru). The company has already received an overwhelming 1 lakh pre-bookings within a span of 18 months. Commencing from June 6, 2023, deliveries will be conducted in phases, initially catering to Bangalore. With a remarkable claim of 95% localization, Simple Energy aims to ensure a more sustainable and cost-effective production process.  
Stylish Design
The One Electric Scooter boasts a sleek and contemporary design that is sure to turn heads on the streets. Its aerodynamic body, and sharp lines create a visually striking appearance, setting it apart from conventional scooters. The Simple One electric scooter will be available in six stunning color options, including Brazen Black, Namma Red, Azure Blue, Grace White, Brazen X, and Light X. With a focus on ergonomics, the scooter offers a comfortable riding position for riders of all heights.
Performance and Power
Powered by a robust electric motor, the One Electric Scooter delivers impressive performance capabilities. Equipped with a cutting-edge lithium-ion battery pack, the scooter offers a range of up to 100 kilometers on a single charge, making it an ideal choice for daily commuting and short trips. The scooter also features regenerative braking technology, enhancing its overall energy efficiency.
Swift Acceleration and Smooth Handling
The One Electric Scooter provides swift acceleration, enabling riders to effortlessly navigate through traffic. Its lightweight construction contributes to agile handling, ensuring a smooth and enjoyable riding experience even in congested areas. The scooter's superior suspension system further enhances ride comfort and stability.
Connected Features and Safety
In terms of features, the Simple One boasts a 7-inch digital display that runs on Android OS, providing a plethora of functionalities such as turn-by-turn navigation, Bluetooth connectivity, battery and range details, call alerts, and over-the-air (OTA) updates. Additionally, the scooter incorporates advanced safety features such as anti-lock braking system (ABS), LED lighting, and a robust frame for enhanced rider protection.
Eco-Friendly Advantages
One Electric Mobility's commitment to sustainability is evident in the One Electric Scooter. By leveraging electric power, this scooter eliminates harmful emissions associated with conventional gasoline-powered vehicles. Its eco-friendly nature not only helps combat air pollution but also reduces noise pollution, contributing to a cleaner and quieter environment.
Affordability and Accessibility
Recognizing the importance of making sustainable transportation accessible to all, One Electric Mobility has ensured that the One Electric Scooter is priced competitively. With its affordable price tag, the scooter offers a compelling option for a wide range of riders, including students, professionals, and delivery service providers, fostering widespread adoption of electric mobility.
Conclusion
The launch of the One Electric Scooter marks a significant milestone in India's transition toward sustainable transportation. Combining style, performance, and eco-consciousness, this revolutionary electric scooter promises to redefine commuting experiences for urban dwellers. As we embrace the era of clean and efficient mobility, the One Electric Scooter stands as a symbol of progress, paving the way for a greener and brighter future on India's roads.
If you are an EV manufacturer (or) EV Dealer (or) EV Supporter who want to share news related to electric vehicles on our website, please send an email to crm@electricvehicles.in

For the latest electric vehicles news,

follow electricvehicles.in on 

and our YouTube Channels