New update from TATA Nexon Electric car, ever before TATA Nexon is going to upgrade range up to 400 km on a single charge.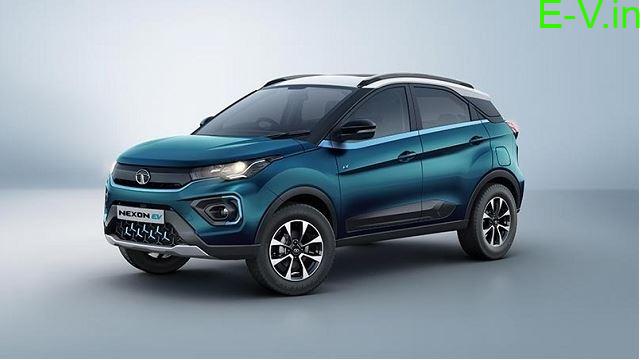 In 2022 Tata Nexon Ev is upgrading its Battery pack and this will boost the range to 400 KM on a single charge.
Tata Motors is the #1 Electric Cars manufacturer in India. Tata Motors is the best-selling electric car company of 2020 and 2021.  Tata Motors is trying to improve its market position further as many of the Indian car-making companies are trying to come up with better ranges to compete with Tata Motors. Happy to see Tata Nexon taking a step towards improving their battery packs to offer the almost 400 km range, this is for sure the much-needed upgrade welcome by every Tata Nexon EV lover.
On the other hand, New Electric SUV is Expected to be launched in April and sales will be going on anytime soon in the Indian market, Electric SUV is Expected to have a New classic interior Design and modes never before, As of our information they might not change any Exterior Design.
Electric SUV is expected to be based on the same X2 platform. Although, the battery pack for long-range might be larger than the existing model to give out more power, of course when the battery pack is upgraded weight of the car will be increased.
The increasing of the battery pack to 400 km may decrease the trunk space because the updated Battery pack is very likely to occupy more space than a normal one, so trunk space is likely to be reduced.
The charging pack might include a 3.3 KW changer with an option of a 6.6 KW charger.
Anyhow, the New Electric SUV is expected to release in April will see more updates when it's live in the market.
If you are interested to view the Tata Nexon EV reviews of the current mode available in the market, watch the videos given below.
Nexon EV – Ownership Review in English:
Nexon EV – Ownership Review in Hindi:
Nexon EV – Ownership Review in Telugu:
Telugu Video: How to charge your Nexon EV at Charging Station?
If you are an EV manufacturer (or) EV Dealer (or) EV Supporter who want to share news related to Electric vehicles on our website, please send an email to crm@electricvehicles.in
For the latest electric vehicles news,
follow electricvehicles.in on 
and our YouTube Channels