Mercedes EQB electric SUV 
Mercedes Benz has recently released the complete details of its EQB a fully-electric compact SUV which comes with an option of seven seats. The EQB was unveiled in September and is going to be launched in Europe early next year. The new electric SUV follows the nomenclature under Mercedes' EQ sub-brand.
The EQB comes standard with five seats with an optional third row that intends for the smaller passengers up to 1.65 meters, Mercedes says. The second row can also move forward by up to 140 mm to give more space for third-row passengers.
If we look for the EQB EV features it comes with a rear fascia that is slimmer and incorporates the license plate and it has a full-width light bar rather than separate tail lights. It has headlights and grille into a single unit and lower air scoops are larger than on the GLB. Its interiors are minimal with rose gold trim on the air vents.
While we look for its technical terms, there will be two models and both will come with four-wheel drive. The EQB 300 4MATIC comes with an output of 168 kilowatts and the EQB 350 4MATIC, comes with 215 kW.
The EQB 300 can accelerate from 0-100 kph (62 mph) in 8 seconds whereas the EQB 350 takes 6.2 seconds to reach 100 kph. It provides a range on the WLTP cycle is 419 km (260 miles) for both models. Both the models get a 66.5-kilowatt-hour battery which can be charged from 10 per cent to 80 per cent at a 100 kW station in 32 minutes, Mercedes says.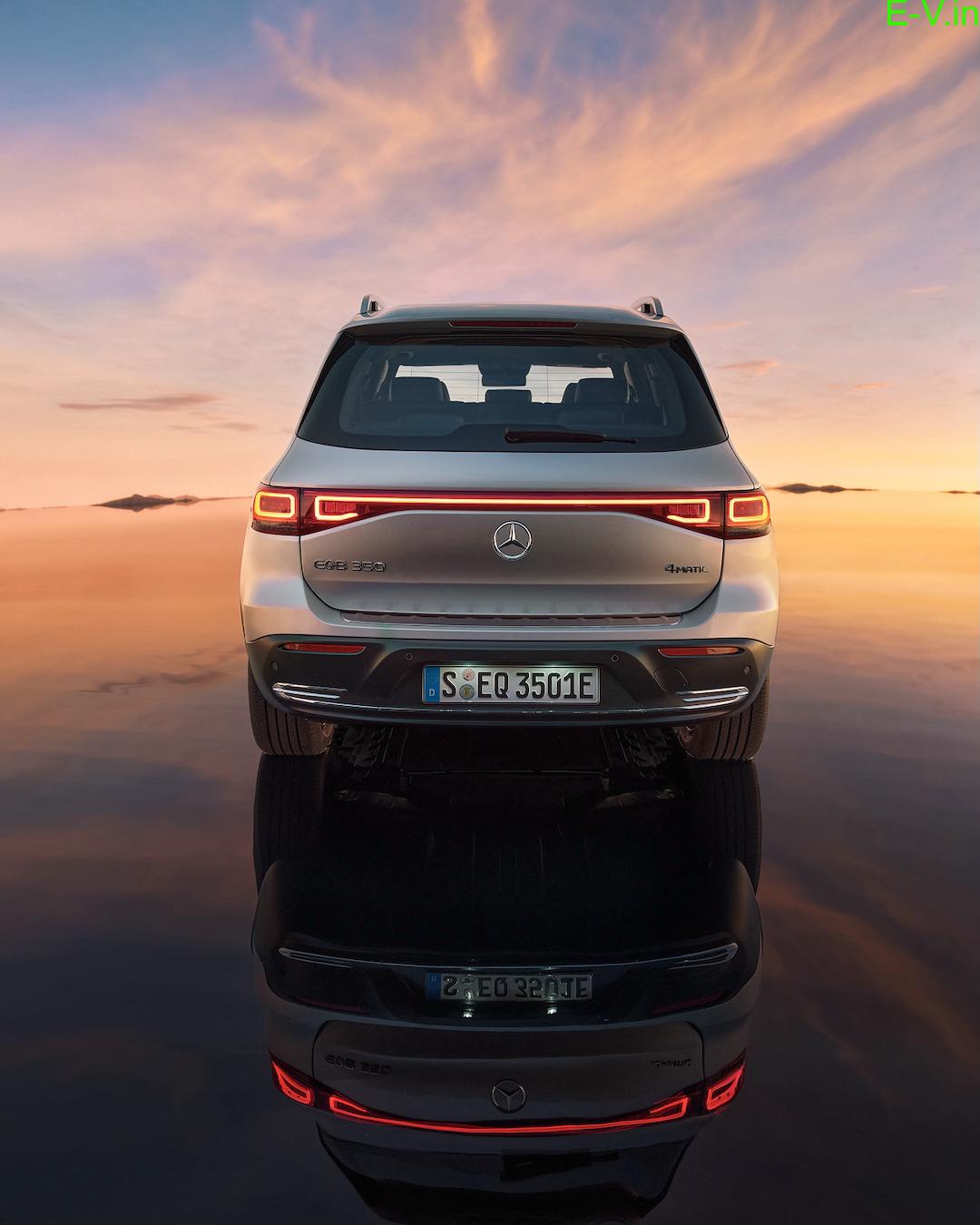 The German automaker's SUV is bigger than the EQA and it aims to compete with the models such as Model Y and Mustang Mach-E. It has also announced the sales in Europe for new electric vehicles and confirmed the price of the first two versions.
If you are an EV manufacturer or EV Dealer or EV Supporter who want to share news related to electric vehicles on our website, please send an email to crm@electricvehicles.in

For the latest electric vehicles news, follow electricvehicles. in on Twitter, Instagram, Facebook and our YouTube Channels English, Hindi, Telugu and Tamil