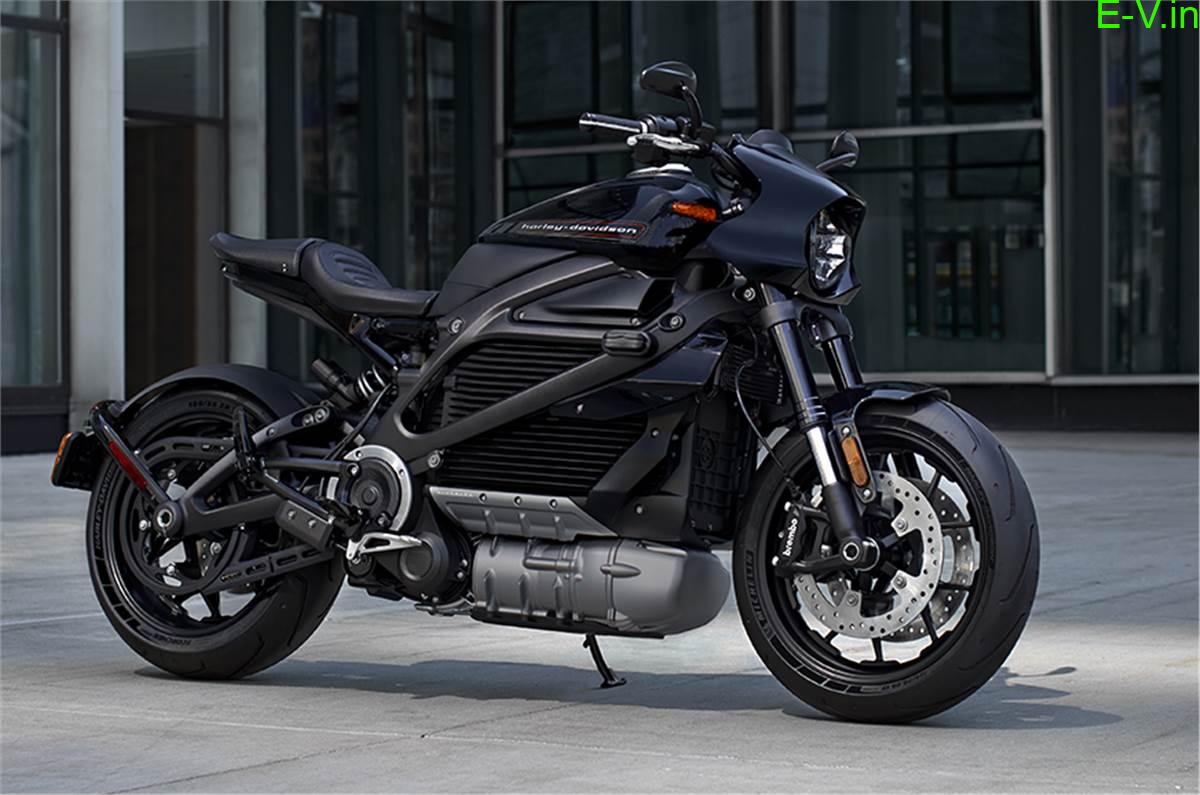 Harley-Davidson LiveWire One electric motorcycle debuts
Harley-Davidson has announced the launch of its first electric motorcycle under the all-electric brand LiveWire. The LiveWire One electric motorcycle is priced at a much lower price tag of $ 21,999 (approximately ₹ 16.42 lakh), than the price of the original LiveWire announced two years ago, of $ 29,799 (approximately ₹ 22.24 lakh). It will be the most stylish electric bike ever with its styling cues and colour pattern.
Harley-Davidson says that LiveWire ONE comes with "evolved software and hardware." LiveWire has been officially introduced in the US. Apart from the change in the price of the electric motorcycle we don't have many details whether it has some other changes too. But the company offers its two colour options such as yellow fuse and orange fuse and the vivid black is there from the right before.
Harley-Davidson LiveWire One electric motorcycle features 
While we talk about the electric motorcycles features, it has a TFT-LCD digital instrument cluster, a sloping fuel tank-like structure, split-style seats, a high-set handlebar, a rounded headlight. It is expected to have a 4.3-inch full-colour TFT touchscreen instrument cluster, an all-LED setup for lighting, and ride on designer blacked-out wheels. It also gets a six-axis IMU (Inertial measurement unit), cornering ABS and it has 4 riding modes sport, road, range and rain.
Technical specifications
While we look for its technical specifications, it is equipped with a 101hp electric powertrain and its other technical terms will be revealed later on. Its original bike comes with a 103.5hp/116Nm and can accelerate from 0-100km/h in three seconds. So, the LiveWire One is expected to produce a maximum power output of 101 bhp according to a VIN (Vehicle Identification Number) filing. The battery provides 235 km of city range, over 150 km of combined stop-and-go usage, and over 110 km of highway range.
"As part of The Hardwire Strategy, we made a commitment that Harley-Davidson would lead in electric. We recognized the pioneering spirit and brand value in LiveWire for our community and took the decision to evolve the original LiveWire motorcycle into a dedicated EV brand. Today's LiveWire ONE builds on the DNA of Harley-Davidson but with the electric focus and ambition of the new LiveWire brand. Harley-Davidson and LiveWire will continue to rewrite the motorcycle rulebook and we are excited about this next chapter in our legacy," said Jochen Zeitz, Chairman, President and CEO, Harley-Davidson.
If you are an EV manufacturer or EV Dealer or EV Supporter who want to share news related to electric vehicles on our website, please send an email to crm@electricvehicles.in

For the latest electric vehicles news, follow electricvehicles.in on Twitter,Instagram,Facebook and our YouTube Channels English, Hindi, Telugu and Tamil