Cezeta Company launches its first electric scooter on the occasion of its 60th anniversary. It is the Czech Republic first electric vehicle. This electric scooter can run with a top speed of 120 kmph.
About Čezeta
Čezeta journey started in 1957 with the type 501 scooter model, a two-stroke single-cylinder motorcycles engine, these scooters can go with a top speed of 55 mph with a 100 km mileage with 3.2 liters.
Three successive models were built from 1957 which are the type 501,502,505. All these scooters run with petrol. The 505 is a three-wheeled utility version.
Cezeta Electric Scooter
In 2013, the Czech limited liability company enters in Electric scooter production. The company's mission is stated to 'build the world's most desirable scooter'.
They developed the electric Czech, type 506, which was developed from 2013-2017. Steel and aluminum frame and composite bodyshell material are used in the 506 for a lightweight.CVUT university in Prague was partnered with Cezeta to develop advanced technologies for throttles battery, and CAN system.
Cezeta Electric Scooter Specs
11 kW rear hub motor
6kWh Panasonic battery pack
0-50 km/hr in 3.2 seconds
Top speed of 120 km/h
Range up to 150 km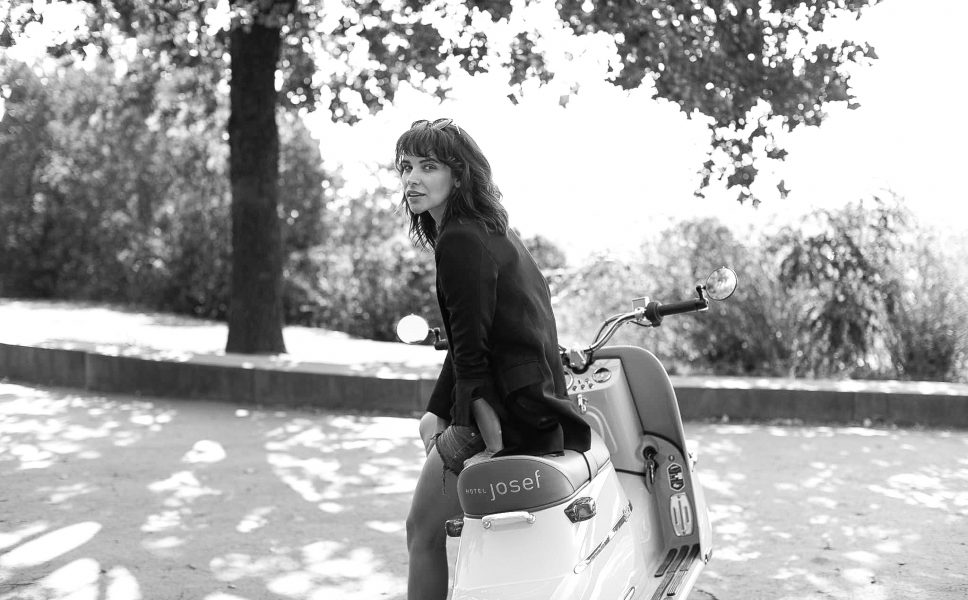 Cezeta electric scooter has been exclusively designed for Hotel Josef guests. The electric Čezeta is available to borrow in three-hour time slots. The first threes hours of ride are free of cost; longer outings applicable for a fee. Drivers must have a valid license for driving in Europe.